It's been just over a year since we were forced to retreat indoors and avoid close contact with one another. At first, it was pretty exciting; but very soon, the excitement turned into a slow (and painful) realization that some experiences simply cannot be recreated online.
Virtual career fairs aren't one of those things. Although we're all looking forward to the time when it's safe to gather in person again, online hiring events are the most likely to carry on post-pandemic. Why? They open up a whole new world of recruitment opportunities for universities, organizations and candidates - one that was previously unattainable due to geographic limitations.
Indeed, hosting a virtual career fair has never been easier. There are, however, a few things to keep in mind when planning your next digital hiring event, and you'll learn all about them in this article. Let's dive in!
Virtual audiences have different needs
Virtual events were off to a rather rocky start. First, it was unexpected. Months of planning for a live event had to be transformed into a digital experience at very short notice. More importantly though, most of those companies and eventprofs never dealt with online events before and assumed it's the same thing, just in a different format.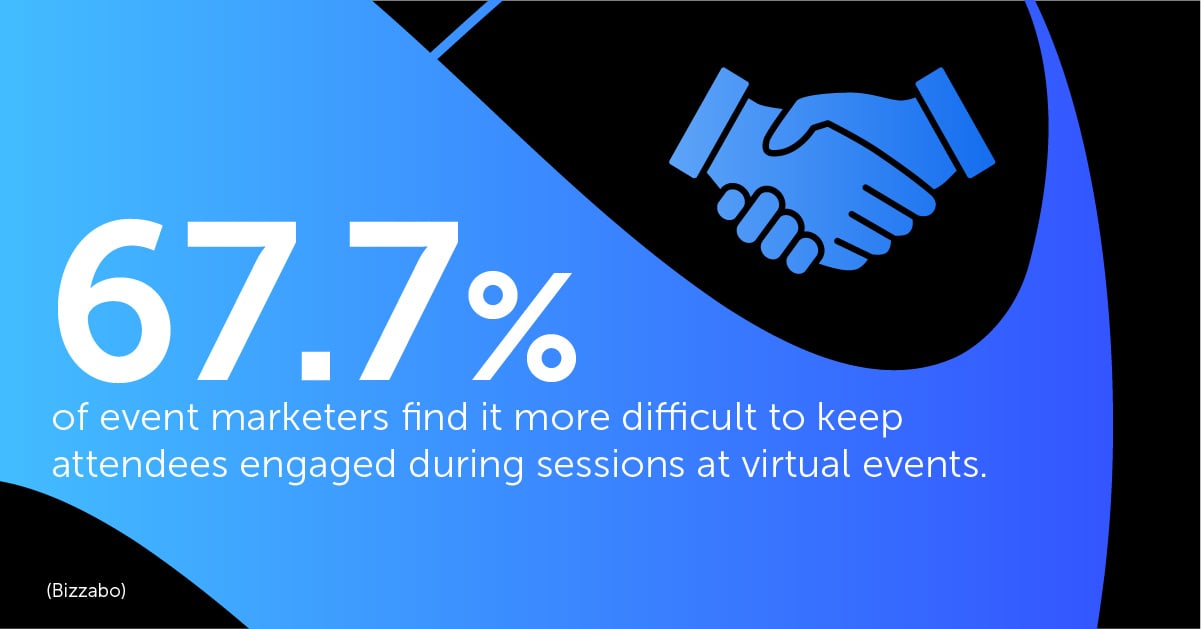 It isn't. Virtual attendee behavior differs from that of a live participant. For instance, sitting through a three-hour keynote session seems absolutely normal during live events, whereas it would be torture for people tuning in online. Furthermore, if you're physically present at the venue, you're fully invested in the experience - you're not when you're at home, juggling your emails, phone, childcare and everyday responsibilities.
In other words, forget what you know about keeping your attendees engaged during live events and create a virtual event strategy that takes online participants needs into consideration.
Make the most out of your virtual event platform's interactive features
Virtual interactions don't just happen naturally the way they do face-to-face - they have to be encouraged. The thing with online experiences is they often lack the "human moments" that make live events so special. There's no queuing for coffee or random discussions during breaks, so you need to think of ways to recreate those moments in the digital environment.
Luckily, most of today's virtual career fair platforms come with robust interactive functionalities to help organizations better engage participants and below, you'll find a few ideas to get planning your online job fair started:
Keep your content short and relevant to prevent users from losing interest and dropping out.

Create a strategy where delivering engaging experiences, such as in-session polling or live Q&As, is your top priority.

Provide attendees with downloadable collateral and on-demand content to help them learn more about your exhibitors and their organizations.
Enable effective communication like live chat or one-to-one meetings for candidates and the company's representatives.

Leverage

gamification

to incentivize taking certain actions, such as viewing booths or booking networking meetings
Make a great first impression
During a virtual career fair, your booth or a stand is your storefront - people will "walk in" and immediately start forming an impression of your organization. Of course, you are in control of what they see, so make sure it's consistent with your brand values and culture and that it perfectly conveys what your company is about.
One of the benefits of online career fairs is that there are no physical limitations as to how much content the virtual stand holds and that they are fully customizable to meet your visual requirements. You can upload as many videos, collaterals, presentations or brochures as you need for job seekers to learn more about your organization.
Create value for sponsors
Yes, creating sponsorship opportunities plays a significant role in planning a virtual career fair. Although the primary goal of hiring events is to help vendors meet their recruitment outcomes and attract top talent, monetizing the event is also important.
Online job fairs are an excellent asset for sponsors to consider. Because they're no longer limited to just one location, they tend to gather a much broader attendance than physical hiring events, meaning that it gives sponsors more exposure opportunities than ever before.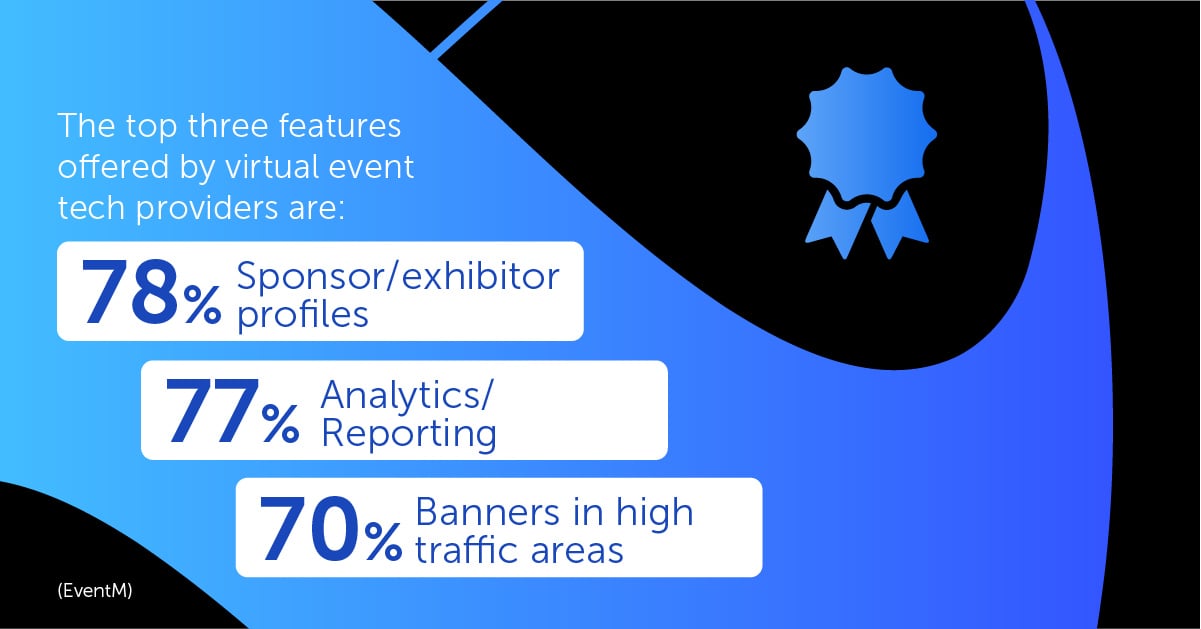 Depending on your online job fair software provider, you will be able to display sponsored banners in the exhibit hall, main lounge or breakout sessions - essentially anywhere where the participants will be. Furthermore, (consensual) tracking attendee behavior during the event is one of the other benefits of online hiring events, meaning that once the event is over, organizers and sponsors are provided with rich customer insight that can later be leveraged in retargeting campaigns.
Promote, promote, promote
"Build it and they'll come" only works in movies. In real life, you won't get far without a comprehensive event promotion strategy and flawless execution. With thousands of companies switching to virtual events worldwide, consumers are experiencing digital overload are can only choose to attend one or two that stand out to them the most.
Start with the basics. Create your virtual career fair registration page in which you include all the information attendees will need to make the most out of the experience, such as the event's agenda and a list of all exhibitors and sponsors so participants can research them before attending.
Promote the event across all your marketing channels and make the most out of social media and email marketing. Start sharing "behind the scenes" or "exclusive access" snippets weeks before the event to build anticipation and get people excited for the big day. Also, collaborate with vendors to cross-promote it across their channels and leverage their audiences.
That's just the beginning. We recently shared an article in which we explain everything you need to know about virtual event marketing to give you more practical ideas to successfully promote your online job fair.
Final thoughts
Finding a new job can be hard and even more so during the current climate. But by choosing to host your career fair online, you're making the entire job-seeking process a lot easier on the candidates and increasing your chances of connecting top talent with their future employers at the same time.
And at the end of the day, that's the main purpose behind hiring events. Virtual job fairs are a convenient and time-saving alternative for both, organizations and participants to find their next perfect role.
---

Wondering how hosting a virtual career fair can help your company meet the desired recruitment outcomes? Reach out today to schedule a demo and see our virtual events platform in action!