It has been years since we first heard of Augmented Reality and its potential to completely transform our reality and yet, it feels like we're still waiting for it to happen. Nonetheless, the change is already taking place and AR is slowly becoming an inseparable part of our daily routine.
The global Augmented Reality (AR) and Virtual Reality (VR) market is projected to account for a revenue of $1,274.4 billion in 2030, rising from $37.0 billion in 2019. From retail to healthcare, there's hardly an industry that hasn't been affected (positively, of course) by this immersive technology.
No doubt you have witnessed the AR hype for yourself over the years, and perhaps you're wondering what the real-world examples of Augmented Reality are. For that, we have compiled a list of the coolest AR real-life applications available to consumers today.
Why is Augmented Reality taking so long to hit the mainstream?
Let's start right at the beginning. Although we're seeing an increased number of practical examples of Augmented Reality in the real world, it's probably not what we imagined life would look like in 2020. For one, no one expected for the whole world to shut down like it did when the coronavirus outbreak started in March.
The first and biggest barrier to a broader adaptation of AR was the setup cost. Every day the technology is becoming cheaper and cheaper to utilize but ten years ago, before the smartphone era, developing an Augmented Reality application just wasn't feasible for most companies; nor was buying an AR headset from the consumer's perspective. Today, however, a number of important initiatives and new technologies, like smartphones or the introduction of 5G network, enabled us to enjoy AR experiences without expensive head-mounted displays.
In fact, the low-latency properties of 5G promise great things for AR and VR. The technology requires an enormous amount of data to function seamlessly and once fully deployed, 5G will make using Augmented Reality on a day-to-day basis flawless.
Another point to consider is that we have been experiencing AR without realizing it. Neither Instagram nor Snapchat refer to their Augmented Reality features as that, calling them Lenses or filters instead.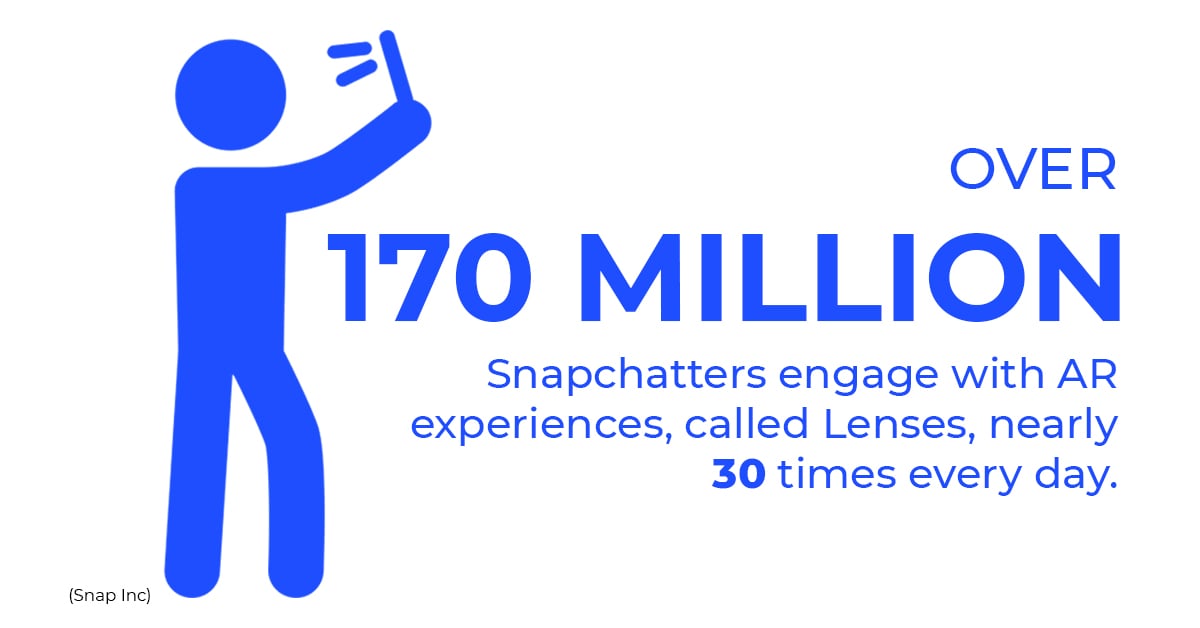 Yes, we're talking dog ears and dancing hot dogs. It sounds trivial and it's certainly not everyone's cup of tea, but it shows us the power of AR for entertainment purposes. Furthermore, it's proof that this technology indeed is growing and slowly infiltrating certain aspects of our daily lives.
Saying that though, the fact that we don't yet perceive Augmented Reality as an indispensable technology is probably the most significant barrier of them all. As it stands, limited access to 5G and the fact that most AR experiences require downloading an app makes taking advantage of Augmented Reality seem like too much hassle for what it's worth for less tech-savvy users.
Especially if the reward is a funky filter on a social media platform. But there are thousands of real-world examples of Augmented Reality that offer so much more than that - and here are our favourite picks.
The best Augmented Reality apps available now
Gatwick Airport

Getting lost in a large airport is is not an unusual thing to happen, especially if a passenger has never visited it before or there's a language barrier. Gatwick Airport has come up with a solution to help passengers easily find their way to departure gates, luggage claim or check-in terminals using Augmented Reality.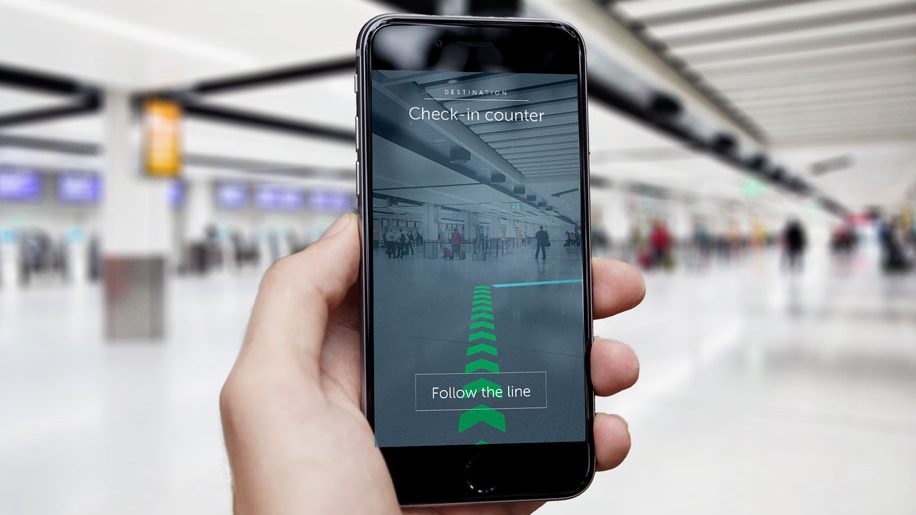 Over 2000 beacons have been installed throughout the South and North terminals to enable an indoor navigation system so that the feature usability isn't affected by low-quality satellite-based signals. It's the world's first augmented reality wayfinding app that is now existent in both Heathrow and Gatwick Airports.
Google Sky Map

Google Sky Map is an AR app that allows users to experience objects like stars, constellations, galaxies, planets, or the Earth's moon using nothing but their phone's camera.
The app uses Augmented Reality to overlay information on the screen once the user points their smartphone at the sky. So far, Sky Map has over 50,000,000+ installs.
The Weather Channel

The Weather Channel has been using Augmented Reality to demonstrate extreme weather conditions and their effects for years. We've seen a virtual tornado, a visualization of what the storm surge flooding could look like "in reality" and of course, a virtual car driving through the studio to illustrate the danger of driving on wet leaves.
Nintendo's Pokémon Go App

Remember people chasing something on the streets while looking at their phones? Back in 2016, the world went absolutely crazy over this Augmented Reality game trying to collect virtual Pokemons only visible on the smartphone's screen. The app had up to 65 million downloads and remains one of the most iconic uses of AR of all time - we just had to include it in our list.
IKEAPlace

Speaking of iconic examples of Augmented Reality in action, we couldn't leave IKEA's AR app out of this either. The furniture giant first introduced the mobile app in 2017, enabling users to place furniture in a room to see what it looks like before buying it. The idea behind developing IKEAPlace was to increase IKEA's digital sales and this goal must have been met since the company recently announced the end of their catalogue as of 2022.
Soon after IKEA adapting Augmented Reality for shopping other established brands like L'Oreal or Wayfair followed suit - and even more since the start of the global pandemic this year. Augmented Reality is proving invaluable in times of national lockdowns, social distancing rules and closure of all non-essential shops.
When can we expect to see more of Augmented Reality in real life?
So far, we have only seen a fraction of AR's potential. As the technology progresses, however, and once 5G becomes available to more people, no doubt we'll start seeing more of it daily - maybe even as soon as 2021, given the unexpected growth most digital industries experienced thanks to the coronavirus crisis.
One thing for sure, life is about to get better with Augmented Reality.
---

Want to learn more about Nextech AR's Augmented Reality Solutions? Contact us today to receive more information and schedule a demo. See how AR technology can help grow your business.