Five years of ecommerce growth have been squeezed into just a few months as a result of Covid restrictions and social distancing rules. Consequently, the adaptation of Augmented Reality (AR) applications for online stores are also on the rise as brands seek ways to substitute that in-store shopping experience and add value to the buyer's journey.
Augmented Reality and 3D renderings for e-commerce recently went from being the marketing's world shiny object to essential & viable revenue driver since offline shopping was (and in some cases still is) off the table. Before the pandemic, only 8% of retailers considered exploring AR, and by July 2020, this number had already gone up to 20%.
What makes Augmented Reality so appealing?
Some brands have already been dabbling in Augmented Reality shopping (think IKEA or Sephora) long before the pandemic hit, but it wasn't until non-essential shops were forced to shut down that AR got the attention it deserved. What you have to understand is that up until now, consumers had to rely heavily on product imagery and their imagination to understand the product they're about to purchase. Or... Go to the physical store and interact with it in-person.
Neither of those options add to the convenience promised by online shopping because people either place the order, hoping the item will live up to their expectations or complete the purchase offline. As you can see, consumers have a choice between anxiety and the inconvenience of leaving their homes in order to buy the goods - no wonder many would rather stick to brick-and-mortar shops to avoid the friction.
Now, imagine that everything you would do in a physical store you can now do at home, using nothing more than your smartphone or a tablet thanks to Augmented Reality. Want to pick up the item so that you can examine it up close? You can. View it from every angle? You can.

Essentially, consumers no longer have to guess when shopping online, given that products are available to them in the form of 3D holograms as well as the traditional product imagery and descriptions. Experiencing goods through AR and being able to interact with them just like they would in-store takes away the fear and empowers them to actually enjoy their shopping journey.
Now that in itself is priceless in the age of the customer experience, where consumers value brand engagement and ease of each interaction more than a reasonable price. Finding ways to engage with your customers in between purchases strengthens their emotional connection to your brand, helping you retain the customers you already have while sustainably growing your business.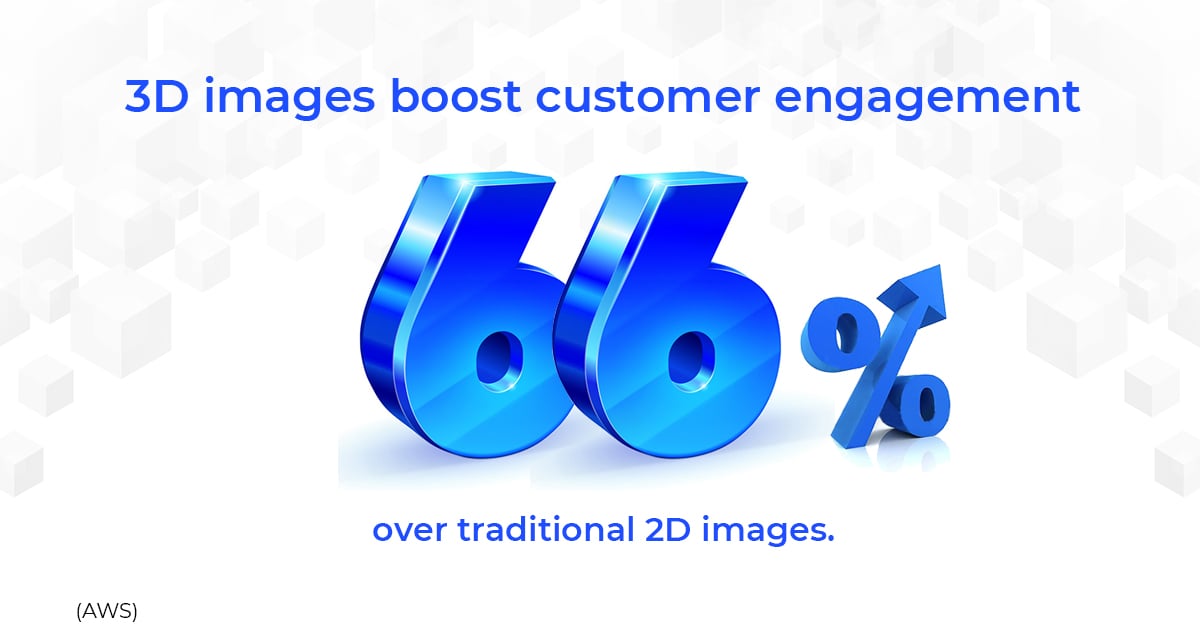 It's also worth noting that Augmented Reality gives the word "convenience" a whole new meaning. Buying furniture, even in person, was always tricky seeing as it wasn't until the item arrived when customers could see what it looked like in their living room. With AR, they can now project chosen product over the real-world environment (living room) and decide whether or not it suits the rest of the room. Which means, customers can try out hundreds of different products and make an informed decision without waiting days for the product to arrive (and then, possibly return it and so on).
Sure enough, 49% of furniture retailers plan to offer Augmented Reality product holograms to help their customers through the COVID-19 crisis.
So that's the customer satisfied but what about the revenue? The most significant advantage of adapting Augmented Reality for your e-commerce store is the technology's effect on conversion rates.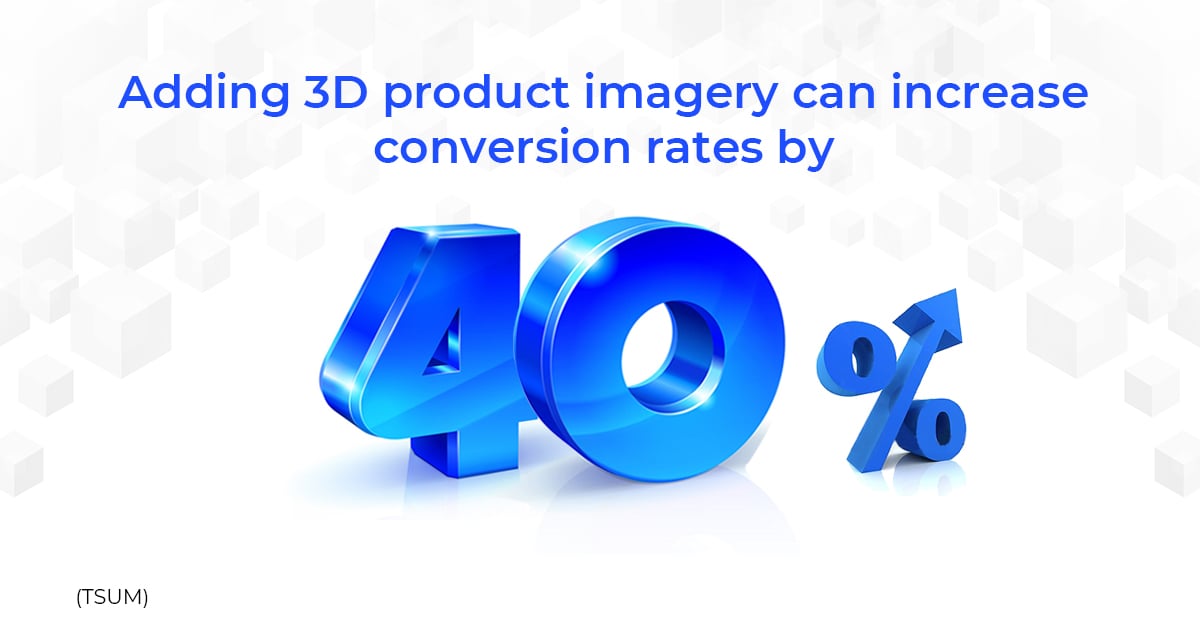 Bear in mind that it's not the use of AR in itself that boosts the conversion rates but rather the influence 3D product holograms have on consumers by removing any friction or doubts from the buyer's journey. People feel confident about purchasing particular items and base their decision on facts instead of hope and in turn, await the delivery with excitement rather than anxiety.
Brands embracing Augmented Reality during the pandemic
Kendra Scott

Kendra Scott did not waste any time when COVID-19 temporarily shut down down their stores. The retailer introduced an AR tool that allowed its customers to virtually try-on and browse hundreds or jewellery pieces in the comfort of their own homes. What made the tool even more appealing was that users did not need an app to access the feature, only an iPhone or a Safari browser.
Ulta Beauty
Although GLAMlab was initially launched four years ago, it wasn't until the pandemic Ulta Beauty noticed a significant spike in app usage. Engagement has gone up seven-fold, and over 50 million shades of the foundation have been swatched digitally with the application post-COVID-19.
Now is the time to invest in Augmented Reality for e-commerce
Once a nice-to-have feature, today Augmented Reality and 3D renderings are quickly becoming retailers must-have, especially since we're still in the middle of the global pandemic. As more and more brands embrace AR, consumers will look for e-commerce stores that offer three-dimensional product images in an attempt to recreate the in-person shopping experience.
So many things have changed in the past few months, for better or worst. Regardless, this is a chance for retailers to reevaluate their pre-covid efforts and adjust accordingly so that when the threat of Covid subsides, they emerge stronger than ever.


---

Interested in investing in Augmented Reality as shopping feature for your e-commerce store? Don't hesitate - engage, convert and drive your bottom line. Contact us to book your demo today.