If there's one thing we've learnt in the past few months, it's how much we value live events. Never before have we been completely denied the opportunity for face-to-face interaction - not on this scale, anyway. And just like we're currently experiencing a COVID-related virtual events boom, no doubt there'll be one for in-person functions as soon as the threat of coronavirus subsides.
Saying that though, we can't simply pretend that the drastic switch to virtual never happened when the new normal is established. Nor would we want to. While we can't wait for live events to make a comeback, the value of going digital has become undeniable.
Luckily, there's a way to combine the benefits of onsite and online events into one, cohesive experience - hybrid events. And although the hybrid model sounds almost too good to be true, 62% of event organizers agree that hybrid the way forward. In this article, we'll cover everything you need to know about hybrid events and how to plan a hybrid for success.
What is a hybrid event?
A hybrid event is a type of event where people can participate either in-person or virtually. So essentially, it's a live event incorporating digital components (such as live-streaming sessions) that allow attendees to experience and interact with the content regardless of where in the world they're joining from.
Why hybrid events are the future
All event types, such as conferences, summits, trade shows or exhibitions can reap the rewards of blurring the lines between the live and digital experience. Let's take a closer look at some of the most prominent benefits of hybrid events.
Higher attendance rates

Nothing, absolutely nothing can ever replace the experience of attending a live event; still, it's not always possible to participate in-person, whether it be due to travel restrictions, lack of time or funds. Meaning that there are people who would love to engage with your brand during an event but can't be there physically. Hybrid events enable those individual to join in virtually, which results in higher attendance rates.
Better ROI and sponsorship opportunities

While you wouldn't be able to charge the same as live attendance for virtual access to your event, even discounted sales will significantly affect your bottom line considering that more people will purchase the tickets. Furthermore, the virtual component is much more cost-effective to implement as opposed to renting the venue, hiring additional staff and offering refreshments throughout the day.
Hybrid offering also increases your sponsorship value. Since brands can get in front of twice as many attendees as before, they'll be more inclined to invest in your event.
Data
Virtual events are a goldmine for data. With the right virtual event platform, you can measure the overall event performance as well track each individual content interactions, such as views, polls, questions or downloads - literally every action taken by virtual participants is recorded. This raw insight into user behavior gives your future events and marketing strategy an astronomical boost.
Innovation & meeting the ever-changing consumer needs
It wasn't that long ago when live events were proclaimed dead. Whilst this bold claim was a slight exaggeration, it was no secret that the event industry had a lot of catching up to do as it hasn't progressed much since the '90s. Switching from the traditional event model to hybrid gives your brand an opportunity to engage with attendees on a whole new level and become the market innovator.
Reduced carbon footprint
When the world stopped for a while earlier this year, we saw an astonishing "side effect" as most everyday activities came to a halt: lower greenhouse gas emissions.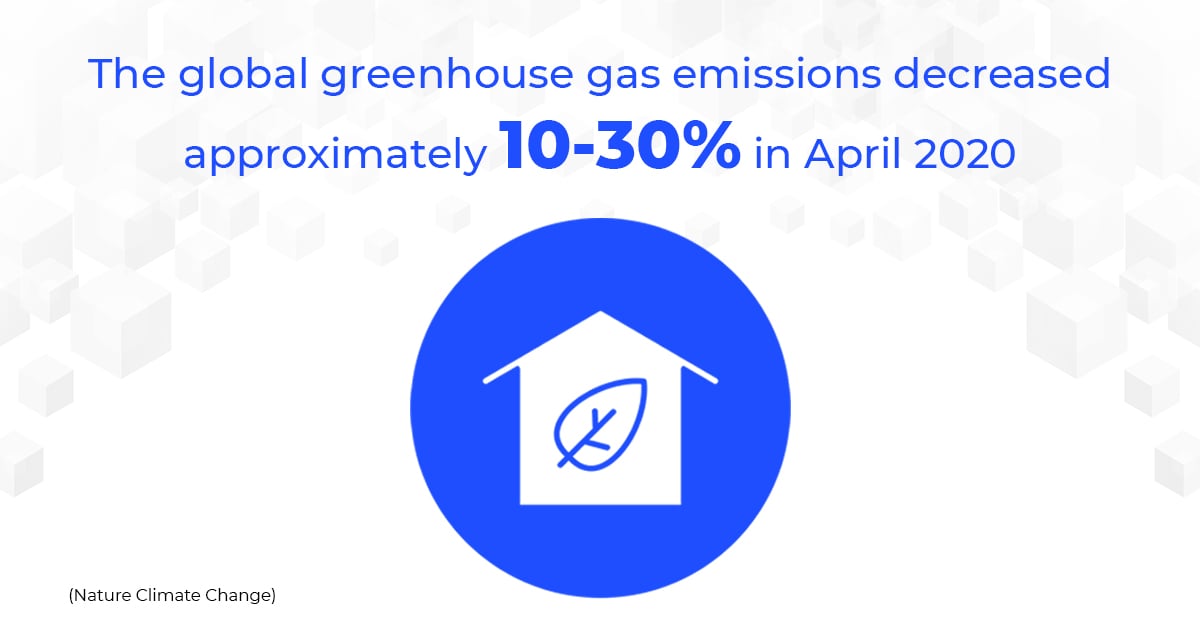 While people attending the live component of your hybrid event will still travel to the venue, those joining you virtually don't. That way, there will be fewer peers flying or driving and less food disposed of. Not only you're giving attendees a viable option should they want to lower their carbon footprint, but you're also establishing your company as an environmentally conscious brand.
How to plan for success with a hybrid event
Now you know how choosing a hybrid option for your next event can benefit your company, it's time we look at the biggest challenges surrounding hybrid events.
Engage both audiences
It's all too easy to forget about the online audience when things get exciting for peers on site. However, you know this yourself how it feels to be left out, so make sure it doesn't happen during your event. Otherwise, those tuning in virtually will go through a genuinely atrocious customer experience, especially since taking steps to include your virtual audience isn't hard - all you need to do is ensure speakers address both participant groups and look directly at the cameras as well as the live audience every time they present.
Offer more than just live streaming
Many companies seem to believe that live broadcasting sessions is all they need to turn a live event into a hybrid one. Wrong. With hybrid events, you essentially need to plan for two separate programs as there will be two different audience groups with a different set of needs and expectations. Your main goal should be to keep both, in-person and online participants equally engaged and here are a few ideas to help you achieve it:
offer your content on-demand. Attendees tuning in virtually deal with many more distractions than those onsite so offering content on-demand helps them experience the event at their own convenience
create virtual-only networking sessions and enable social sharing

host live Q&A sessions exclusive to online attendees

incorporate live polls
Seamless omnichannel experience
We did just state that planning for the hybrid event is like planning for two distinct gatherings. Nevertheless, it's imperative neither virtual nor in-person attendees notice the distinction. For example, when in-person participants are heading for a break, allow online attendees to do the same.
Invest in the right virtual event platform
Virtual participants deserve the best virtual event platform there is. Understand that attending a live event often creates a "holiday mindset", whereby participants don't have any work scheduled and can enjoy the experience stress-free. This positive attitude makes them slightly more tolerant should any minor technical issues occur. Now, that's not the case at all with individuals joining in virtually, and so they're far more likely to drop out over the smallest of difficulties, such as long video buffering time.
When choosing a virtual event platform for your hybrid event, look for not just interactive features but also frictionless user experience, which will make features like registration, logging in or networking effortless.
Don't forget to promote the virtual component
"Build it and they'll come" only works in movies. In real life, an effective promotion strategy is fundamental to your event's success. If you were only to advertise the live aspect, people have no reason to assume it's a hybrid event. Make sure the event's homepage, email marketing campaigns and social media content clearly describe both programs and how to sign up for either of them.
In conclusion
Even though the past few months have left us craving for face-to-face interactions, we can't deny the benefits of adding digital components to live events. Hybrid events are the breath of fresh air event industry was desperately seeking before the COIVD-19 pandemic. While we can't say for sure when live events will be back, what we can say with absolute certainty is that they will predominantly be hybrid.
---

Looking for a virtual event platform perfect for hybrid events? Don't hesitate - book a demo and discover Virtual Events Platform today.