Canada's leading foodservice and hospitality company held 4 action-packed days of virtual networking, leadership discussions, innovative product demos and displays, industry insights and much more.
Restaurants Canada is the voice of food service. They advocate on behalf of the foodservice and hospitality sectors that include independent operators, regional and national chain restaurants, bars, hotels, suppliers and more. Their leadership provides research and insights, resources, industry news, community connections, and trade events, most notably their annual flagship even called the RC Show. RC Show is the largest food and beverage event with a goal of bringing the industry together to shop, taste, learn, connect, and grow their business. From the latest product innovations, educational sessions and culinary events to leading and inspiring through knowledge and networking, RC Show is an annual event not to be missed.
How Canada's Leading Foodservice and Hospitality Event Went Virtual
With the RC Show's primary purpose being to connect the industry's hotelier, restaurant and bar professionals to buyers, distributors, suppliers, and manufacturers, it was clear that this year's event was not going to happen in its traditional sense. However, due to the shuttered, pandemic-crippled state of the industry it was also clear that reconnection was more important than ever.
Enter the only solution: an interactive virtual event. But how? Unfortunately, it wasn't as easy as just choosing the right virtual events platform. Food expos are notoriously complex with a wide range of attendees each requiring a unique experience, leaving RC with the feeling that delivering this inaugural online event would be impossible. As the RC Show is both a trade show and a conference, the new event platform had to be able to support multiple virtual booths, keynotes, panel sessions and demonstrates as well as sales and networking opportunities.

The Challenge
During the vendor review phase, none of the initial event providers seemed to align with the RC Show vision. Elements of a digital and augmented reality experience are new to this segment, so they recognized that they not only needed a solid platform but an experienced team to assist them in the execution. Most association members had zero clues on how to leverage technology to not only help them meet their business goals but provide attendees with a personal, interactive experience to meet theirs.
This, combined with an extremely time-sensitive schedule and abundance of rich content, made finding the suitable virtual solution extra challenging.
When Nextech AR was introduced, it was clear to RC that their capabilities, in particular augmented reality, 1:1 meeting facility, holographic and 3D display technology – checked off their key vendor requirements to deliver a world class event and high customer satisfaction.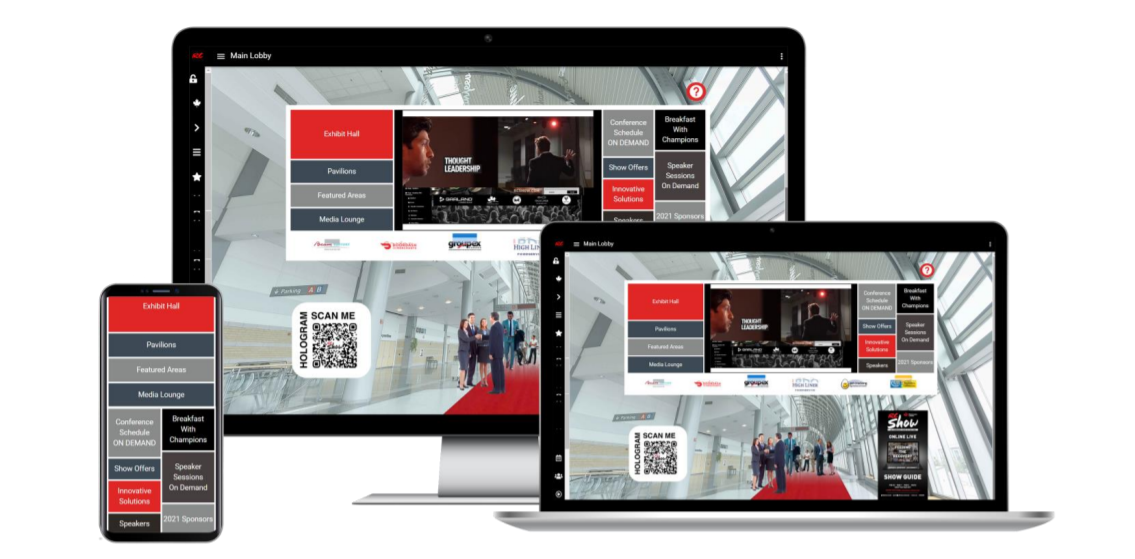 The Solution
Requiring a proven online solution, RC selected the ARitize Events platform to deliver an immersive event connecting attendees and to provide actionable insights post-event to drive leads and conversion rates. ARitize Events responded with a fully tailored solution, including design and professional services encompassing:
A fully branded interface and simple navigation for easy user access

Professional broadcasting and TV-grade production capabilities to accommodate various virtual event stages and simultaneous sessions
Human holograms, augmented reality virtual booths and 360° portals to improve the customer experience

Virtual booth contests and gamification to increase attendee participation

Specialty culinary shows and demos featuring world-renowned participants

Integration with Microspec registration platform with tailored scheduling and exhibitor suggestions for each user
Increasing User Engagement
One of the unique ways to increase attendee engagement at a virtual event is to create out-of-your-seat moments, literally, by immersing your audience into your audience. That's what RC and some exhibitors and partners did during the event with augmented reality through 3D booths.
Welbilt, an industry-leading equipment and solutions provider, chose ARitize Event's 360° portal technology to deliver an immersive experience of their booth and kitchen equipment. The audience could walk through their showroom as if they were there, absorbing the in-person experience virtually and getting the best of both worlds.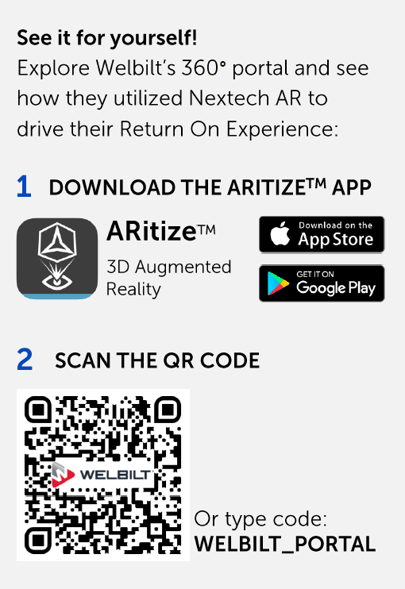 Holograms: Elevating the User Experience
Holograms are all about personalizing the one experience....in-person, and in your living room. We have all been isolated for so long and wish for an interactive experience but in the safety of our home. The RC did it – can you? Learn how through the ARitize Events platform, the RC Show provided an AR invite experience to increase registrations and attendees. Check out how below!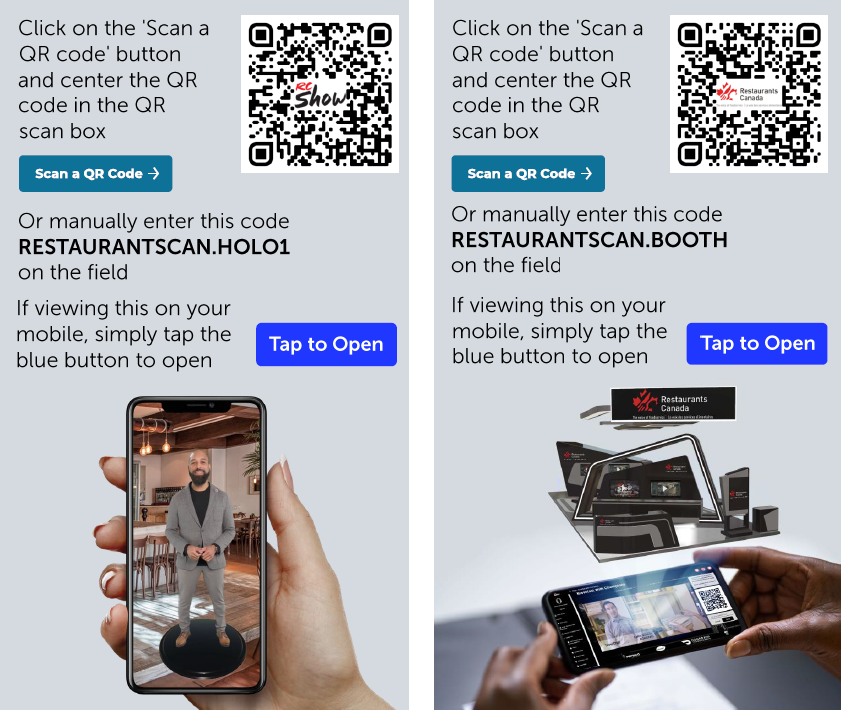 The Return

on

Experience
A key element powering the ARitize Events platform is the accumulation of the event data, providing actionable insight gathered in the pre-show activities and during the event. The registration information shows the power of the audience. Understanding the audience preferences and behavior is central in measuring the success and overall ROI of the event, knowing what worked and what didn't, and providing the content for targeted customer and prospect follow up.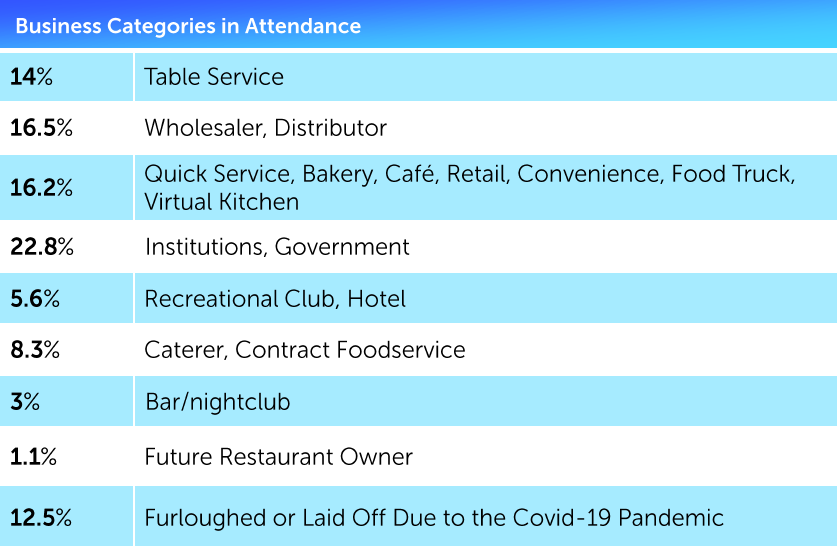 Every audience group should be broken down to not only ensure they have the best event experience, but that the post-event follow up provides them with the information, connections and assets they need to be successful in the jobs they are responsible for. Ensure you have the right content at the right time for creators, administrators and the influencers.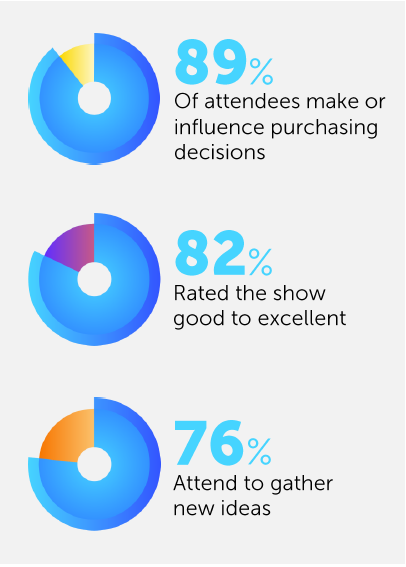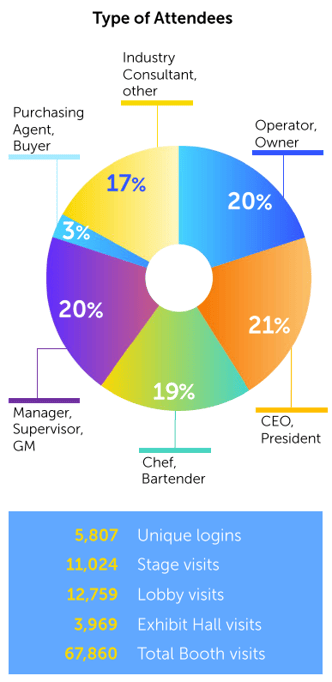 The Taste of Success
By all accounts, the RC Show 2021 was a resounding success delivering on what they promised: providing buyers and sellers with opportunities to connect through a new technology and digital elements that were new to them. The organizers at RC knew they had to deliver through a platform and technology new to them and had one shot to get it right. They took the leap and it worked, delivering:
60+ hours of world-class content

150 global and local speakers

Significant increase of session attendance
The RC Show needed a reliable platform to deliver their annual flagship event in an uneven time and they got it in Nextech's ARitize Events platform. It delivered.
The Nextech AR technology brought the RC Show the tangible element via a digital and augmented reality experience that resulted in how to deliver a unique and personal experience that exceeded our RC goals.
About

Nextech

AR Solutions
At Nextech AR, we offer a comprehensive range of virtual experiences that empower you to reach internal, external and partner audiences across time zones and languages in a virtual, hybrid or face-to-face environment. Nextech AR's custom experiences are powered by studio-level broadcasting, stunning custom lobbies, general sessions, interactive workshops, expo halls and networking features. Our experience dashboard delivers compelling insights into key metrics and ROI. Most Nextech AR customers choose to enhance their programs by including our industry-leading AR with dazzling 3D models, human holograms and 360 portals to create a truly unforgettable branded event, learning portal or product showroom.
Check out our 3D and Augmented Reality offerings for virtual and hybrid events below!
Ready to expand your reach with a virtual event? Check out our platform fit with all the essentials and exciting Augmented Reality features here!