In today's hyper-competitive e-commerce landscape, businesses need to constantly innovate to differentiate themselves from their rivals. One increasingly popular way to achieve this is through product personalization. While some may view it as an added frill, the truth is that product personalization is no longer a luxury, but a necessity. 71% of consumers today expect businesses to provide them with personalization for their products, according to a study in 2021. The same study also reflected that 76% of consumers were frustrated when a business was unable to offer it in a post-pandemic e-commerce world.
The conclusion is clear, buyers have come to expect a personalized shopping experience, and businesses that fail to provide it risk falling behind their competitors.
Hence the rising demand for product personalization tools among e-commerce merchants. Shopify is currently the largest market-share holder for e-commerce platforms in the USA. And has strategically partnered with product customizers to meet the growing demand for personalized configurators of its merchants. Although Shopify supports many apps to personalize products, the ARitize3D plugin is the best product customizer Shopify has to offer for quick and easy personalization, 3D visualization, and AR configuration of your products.
Developed by the AI-powered marketing platform and augmented reality (AR) solutions provider, Nextech3D.ai; ARitize3D Configurator has revolutionized the online shopping experience for e-commerce platforms. ARitize3D incorporates 3D model creation, product configuration along with augmented reality integration - all in one.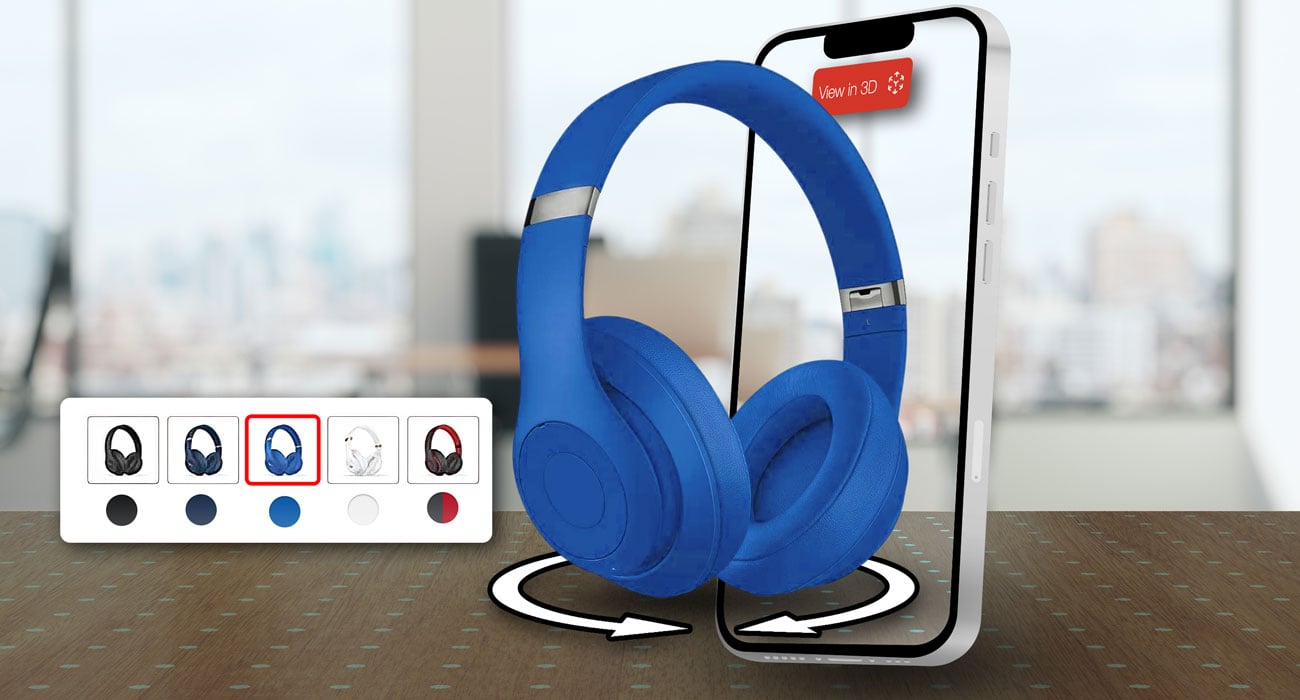 Importance of Product Customization on Shopify
A personalized shopping experience tells your customer that you understand their unique needs and expectations. Product customization allows customers to experience a hands-on approach to the purchasing process. It enables them to be part of the creation process and enhances their connection to the brand. Here are the top 3 reasons why your Shopify store needs product customization:
1- Enhanced Exclusivity
Thanks to product personalizer Shopify integrations, customers can create absolutely unique products, increasing the value of the product's exclusivity. For instance, a clothing retailer might provide a customizer tool on their product page that enables consumers to add special designs, colors, and materials to their garments. These simple choices can make a huge difference in the final output that the customers generate for themselves. This in turn raises the perceived value of the product.
2- Personalized Shopping Experiences Lead to Higher Sales
70% of companies that use advanced product personalization have earned 200% ROI from it, as revealed by a study in 2020. Here are some more fascinating statistics that recent studies about personalization in e-commerce have revealed:
Marketers have seen an average increase of 20% in sales while using personalized experiences.

80% of shoppers have expressed more likeness to buying from a business that offers personalized experiences.

77% of consumers have chosen, recommended, or paid more for a brand that provides personalized experiences or services.
3- Shopify product personalizers
also increase brand affinity and brand evangelism
Once you interact with a brand in a manner that integrates your preferences into product design, as a consumer it creates a sense of ownership in the process of creation. This makes the product and brand 'sticky' in the minds of the consumer. Not only are the chances of them checking out the product from their cart higher, but the chances of them returning for repeat purchases are higher too. If the consumer is happy with the personalized product or service they have received they're bound to recommend it to peers leading to greater brand evangelism. Product customization tools enable sellers to meet the unique needs and preferences of each customer, fostering a stronger emotional connection between the business and the brand.
What can ARitize3D Configurator do for your business as a Shopify product configurator?
ARitize3D is a one-stop solution for e-commerce businesses to not only personalize products but also develop 3D models and AR integrations for their platforms. Trusted by the leading e-commerce platform, Amazon, this technology by Nextech3D.ai is ideal for both small and large-scale enterprises.
Using ARitize3D sellers can allow their customers to change their product's color, texture, material, and design, all the while viewing these changes in real-time through 3D models on their Shopify stores. ARitize3D allows the customer to examine a potential purchase from every angle and modify it to suit their tastes. It allows buyers to visualize the product even before it's physically manufactured!
Thanks to ARitize3D's AR technology, the ARitize3D Configurator also displays high-fidelity AR visualization instantaneously. Without any added plugins or software downloads, using only their smartphone's cameras, customers can see how the product will look in their personal environment with the help of augmented reality.
Sellers can select between three economical configurator options, with varying customization options. The Simple model allows customers to customize the colors of the product on sale, the Medium model allows color and material customization, and the Complex model allows customization of color and material along with the option to preview a product with customized parts.
ARitize3D also offers the creation of virtual product demos, online showrooming, and interactive product catalogs with 3D/AR outputs.
Benefits of using ARitize3D - The fastest Shopify Product Personalizer
1- Zero Code Product Personalization with 3D configurations
ARitize3D allows its sellers to create high-fidelity 3D models even without having any knowledge of coding. Save sellers the costs of hiring expensive software coders and spending countless hours coding to integrate complex personalization features onto their platforms. ARitize3D accomplishes everything a Shopify store needs for personalization by seamlessly integrating into the seller's website.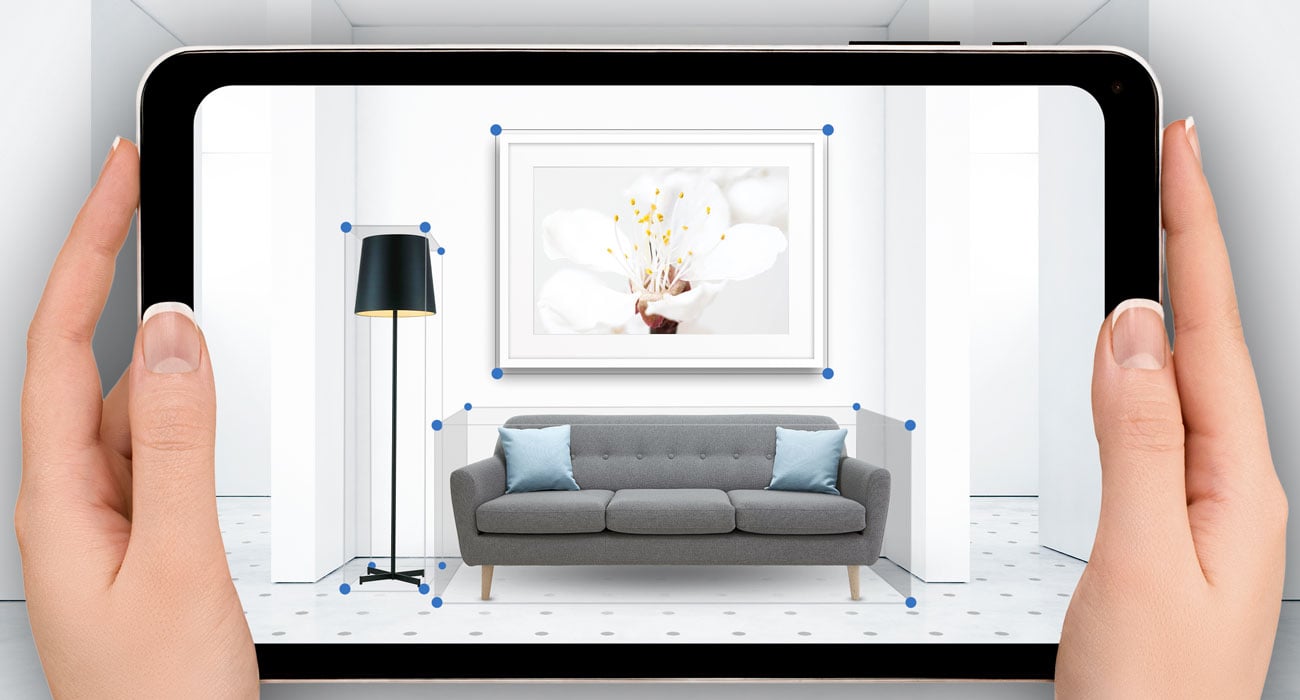 2- The AR Experience Advantage
A common complaint amongst online shoppers is the lack of means to 'try' before they 'buy'. ARitize3D can help customers see precisely what they are altering and how the finished product will appear thanks to its real-time product visualization in AR. With ARitize3D, customers can access augmented reality to determine the product's suitability by seeing how it would look in their environment. For instance, using AR it becomes easy to assess if large pieces of furniture fit the customer's interior design plans by virtually installing a sofa, a chair, or a table in a real space. Making the most of the Shopify product configurator extension, the customer can point their phone's camera at the intended space where the product will appear. They can switch between colors, fabrics, and additional components, and decide if these details suit their style.
3- Photo-Realistic 3D Visualization
ARitize3D uses cutting-edge technology and advanced algorithms to generate 3D models that are not only visually stunning but also have high fidelity and precision.
ARitize3D aims to offer customers the joy of shopping in a brick-and-mortar store from the comfort of their living rooms. Although the trend of remote shopping is not new, it has accelerated the shift to online shopping in the post-pandemic world. In such a scenario, by providing high-quality photo-realistic 3D previews of products with the use of ARitize3D, sellers can allow their platform to introduce incredible features like product hotspots, animations, 360+ exploded views, 3D swirl ads, configurator, 3D carousel, and virtual staging while considering their products.
Customers may view products in great detail, rotate them, zoom in and out, and even view them in various colors and configurations with the aid of 3D models available through ARitize3D. For instance, a customer who is looking to renovate their office space will promptly choose the seller that allows him to visualize the space before actually purchasing the products as opposed to one that doesn't.
In this case, ARitize3D can showcase furniture with different finishes, multiple flooring types, wall designs, rug materials, cushion textures, and more that look life-like. Click here for a quick demo and see the Shopify product personalizer in action for yourself.
4- 3D Model Creation at Scale
What sets ARitize3D apart from other 3D/AR products is the ability to deliver high-quality customizable, 3D models and AR products at record-breaking speeds. With their AI-powered platform, ARitize3D generates exceptional 3D/AR renders at a speed with unmatched ease. Using proprietary AI and computer vision innovations, ARitize3D can speed up the production of 3D models by scaling it to thousands per week with accurate iterations, and faster time-to-market to keep up with the growing demands of product customization on e-commerce platforms without compromising on quality.
5- Auto-Generated Files Synced to Cart
ARitize3D is a reliable e-commerce tool that streamlines the checkout process for a customized product. On Shopify, it creates and configures different 3D and AR models based on the customer's choice and automatically generates customized products as per their inputs. ARitize3D syncs these customized products to the customer's cart making the checkout process simpler and quicker. It also integrates with Shopify's order management system, allowing business owners to track and manage orders for customized products seamlessly.
6- Device Compatibility
In order to set up the ARitize3D extension from the product customizer Shopify app store, all that you need is a device with an internet connection and access to a web browser. All devices including smartphones and tablets in addition to desktop computers and laptops are compatible with this tool. As an AI-powered Software as a Service (SaaS) solution for 3D/AR modeling and customization, ARitize3D doesn't require end-users to purchase any specific hardware or download any additional applications. Hence, ARitize3D can easily configure different 3D and AR experiences for both web and mobile.
7- Valuable Customer Analytics
Another added advantage of ARitize3D is that sellers can get valuable data and insights on their website traffic. With this Shopify product configurator, sellers can receive information on the amount of time spent by customers on specific products, the location from where the most online traffic comes, the type of devices used to access the Shopify website, and their specific product's performance on Shopify. Sellers can then use these insights on customer behavior to create targeted advertising campaigns, focused product recommendations, optimized brand messaging, better product design, and ultimately a better-personalized shopping experience. Recent Epsilon research shows that 80% of customers are more likely to purchase from a business that provides such personalized experiences. For online retailers, ARitize3D provides customer analytics that gives them an upper hand to beat their competitors in delivering a truly special customer experience.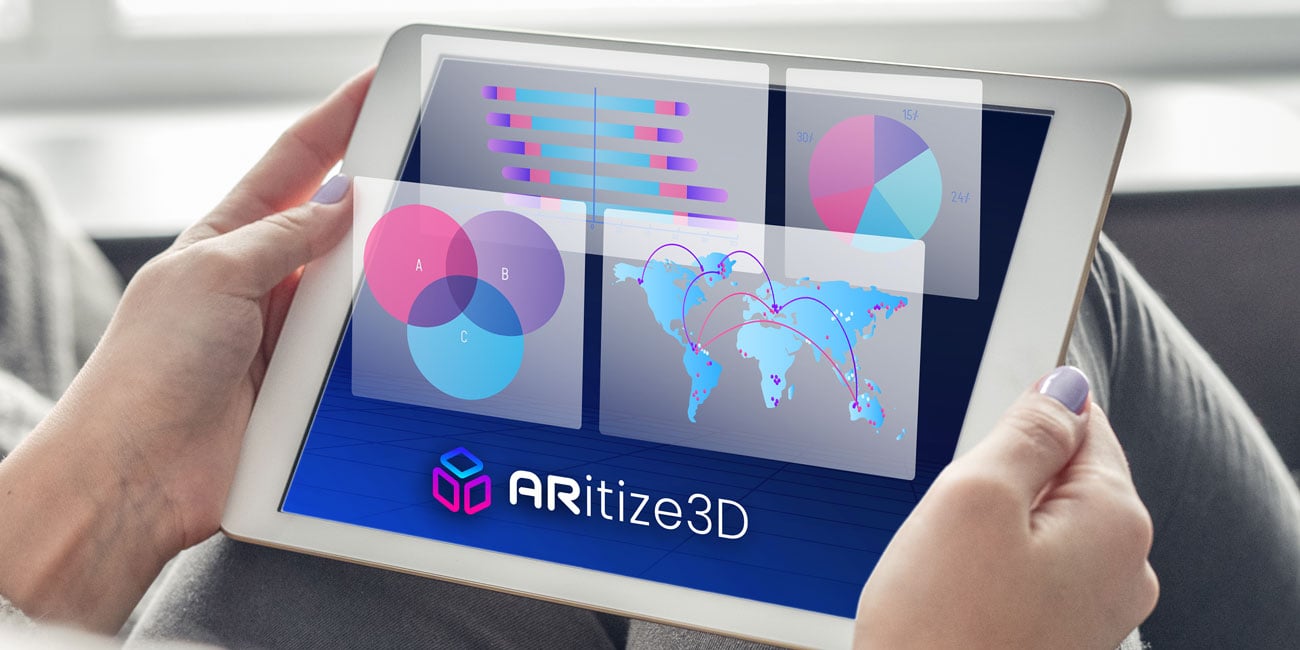 8- Increased Sales and Decreased Returns
According to studies, AR experiences can generate dwell times of more than 85 seconds, interaction rates of more than 20%, and click-through rates of more than 33%. The dwell time is an important metric in determining how likely a customer is to buy something. With product customization and added features of 3D/AR modeling, customers can visualize and interact with the products virtually before shopping. This increases the amount of time spent by customers in personalizing products, elevating customer engagement and ultimately leading to higher sales conversion. ARitize3D is a cutting-edge 3D and AR publishing platform for e-commerce with the potential to drive sales higher by 250%. Moreover, customers can feel more confident about their purchases and are able to make better-informed selections about the products they wish to buy resulting in an impressive 40% reduction in product returns.
9- Strategic Edge
ARitize3D helps businesses stand out from the competition and provide a unique and innovative customer experience. The opportunities that this Shopify product personalizer gives can help businesses differentiate themselves and attract new customers. As of now, it is the only company that can provide Google-display ads in 3D and AR as well as product customization. With only 1% of businesses utilizing 3D and AR, it helps your brand stand out from the competition and attracts new customers through Google's AR indexing. Shopify sellers can gain a competitive advantage in digital marketing by leveraging user data to personalize their products according to their customer's preferences, as well as by creating 3D/AR ads that target customers based on their previous purchases, interests, and demographic information.

10- White Glove Support
ARitize3D promises white-glove assistance and end-to-end service for 3D modeling, Shopify product configurator, and AR integrations. In case sellers need any support they can make use of the free technical support offered by Nextech3D.ai. Moreover, ARitize3D provides a user-friendly bespoke Content Management System (CMS) to every client where they can easily create, edit, and publish web content.
How to Use the

Shopify Product Personalizer,

ARitize3D Configurator?
To create and render 3D models, ARitize3D only needs the seller's product URL with the product's description and pictures. Using AI-powered technology - 3D models of the seller's products are then generated swiftly without any coding or effort from the sellers.

Expert 3D artists then refine the 3D models to give finishing touches and deliver the most superior quality output.

The seller can even upload pre-existing 3D models to integrate with the ARitize3D Configurator in case new 3D model generation is not required.

The ARitize3D team provides the seller with an easy-to-use dashboard for any feedback they may have on the 3D models generated.

Once the 3D/AR models are ready and approved, the Shopify merchant can decide the multiple product variations or customizations they wish to offer. Sellers can select between Simple, Medium, and Complex models of Shopify product configurators. Click here to find out more details about the various configurator options.

Once the models are approved and the customizer requirement shortlisted, the 3D and AR-rendered models along with the configurator will automatically be embedded in the seller's website using API.

ARitize3D also allows sellers to easily customize the 3D/AR buttons on the site via the API. In order to create a user-friendly experience for buyers, the sellers can decide the placement and appearance of the buttons on their websites.

Now, customers can select the product they wish to personalize and interchange colors, materials, textures, and product parts in real-time.

They can also scan the QR code integrated onto the product page by ARitize3D and see the product in their own space! Through the 'View in a Room' option, customers can place the AR model of the product anywhere they wish, to see what the end result will look like. On finalizing, the customer can add the customized product to the Shopify cart and check out.

With the help of Customer Behaviour Analytics that ARitize3D offers, sellers can then also track customer engagement and get a better understanding of customer behavior and sentiment.
Check out how to use ARitize3D - the best product customizer Shopify supports to boost your sales here.
Conclusion
Businesses can gain a substantial competitive advantage in today's fast-paced digital environment thanks to personalization.
Personalization gives brands a new way to stand out from the crowd and emerge as a success story in the metaverse of e-commerce. Product personalization offers customers the chance to innovate and customize products closely and hence, enjoy the time spent on purchasing the product.
ARitize3D, the best AI-powered product customizer Shopify supports, enables businesses to take a personalized selling experience to market more quickly while cutting costs by accelerating the 3D modeling and rendering process with immense ease. Additionally, it successfully improves the customer experience with realistic, immersive 3D and AR experiences that boost engagement, increase conversion rates, and strengthen brand loyalty. Thanks to ARitize3D's industry expertise and AI technology; businesses of all types can harness the powerful Shopify product configurator for 3D modeling, personalization, and AR integration.
By offering meticulous attention to detail and unparalleled white-glove support that caters to diverse sectors and applications, ARitize3D enables businesses to stay at the forefront of innovation and achieve their goals. Merchants seeking to sell unique products such as customized gear, garments, furniture, and gifts, can turn to ARitize3D as a quick and impactful solution to their needs. With its transformative impact on the AR and product customization industry, ARitize3D is leading the way and providing a competitive edge for businesses in e-commerce.
Join the multitude of businesses that have already transformed their operations and achieved success with ARitize3D's expertise in 3D modeling, product personalization, and AR.
Contact here to ARitize3D your online retail game today! And learn how ARitize3D, the best product customizer Shopify offers, can transform your business.
Source of the Statistics: