It's no secret advertising is about to get even more challenging as data and privacy concerns continue to escalate in 2021, and our targeting options become slimmer and slimmer each month. A major change in the advertising space is required; instead of investing in more, organizations must step up their advertising efforts and focus on quality rather than quantity if they want to see a return on their investment.

Could Augmented Reality (AR) advertising be the answer advertisers have been looking for? It certainly seems that way. The global AR market is forecast to reach a value of $70.01 billion by 2023, and with the ongoing COVID-19 pandemic, we can only expect this number to soar.
Some brands are already heaps and bounds ahead in this space and today, we would like to share with your our favourite Augmented Reality advertising examples - but first, let's take a look at why now is the right moment to invest in AR ads.
What is Augmented Reality?
In a previous blog article, we explain everything you need to know about Augmented Reality. To break it down simply, Augmented Reality is an interactive experience that mixes real and virtual worlds. With AR, a physical (real) world can be "augmented" with digital components! A good example of this is the IKEA Place app - where consumers can use their smartphone to visualize how a piece of furniture might look in their home.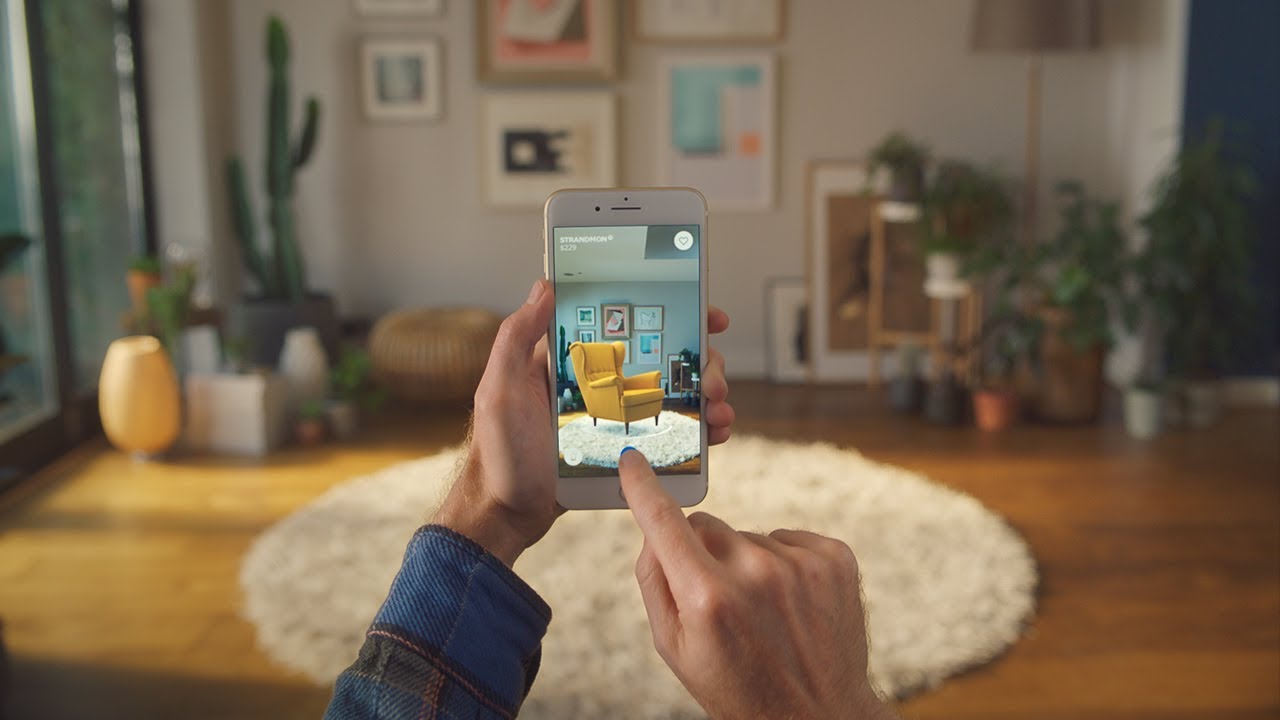 Why Augmented Reality Advertising And Why Now
Two, three years ago, paid acquisition channels such as Facebook or Google had no equals when it came to targeting just the right group of people.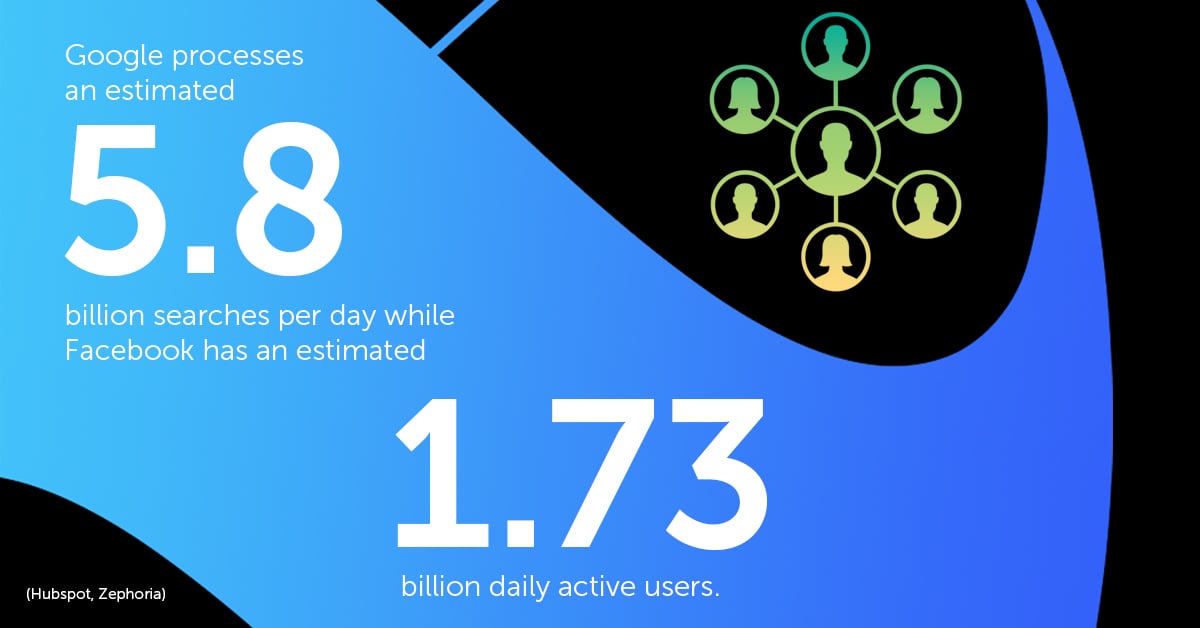 While extremely effective, they were also seen (and still are!) as quite intrusive, especially on Facebook, and it was only a matter of time before consumers began questioning the use of their sensitive data for advertising purposes. The growing unrest resulted in regulatory bodies investigating the matter closely and introducing tighter regulations to give people more control over how their personal data is used.
It's a learning curve, but advertisers must prepare for targeting options to become even more limited than they were last year. Meaning that while it was previously possible to target virtually anyone, brands today must settle for a more general audience reach that doesn't require accessing sensitive data. The right media placement will play a huge role in overcoming this challenge, of course, but there's another factor to consider, and that's creative content - content that will appeal directly to your customer group, even if your targeting isn't as detailed as it once was.
This is where Augmented Reality advertising comes because it gives brands a chance to be heard again. AR ads are interactive and attract a lot more attention than static or video adverts do as they're still very much a novelty.
Seeing is believing, right? See it for yourself in 3D/AR! Scan the QR code below on your smartphone to load the landing page. Scroll down until you see the 3D/AR ads! Interact with the ads by pinching, zooming and rotating, or select "Click to View in AR" and cast the AR product holograms in your space!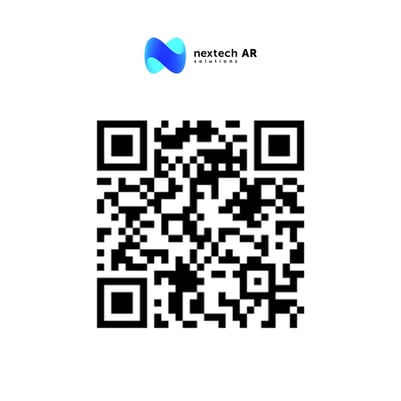 But it's not just the "wow" or the novelty factors that make Augmented Reality advertising so appealing - it's the emotional connection AR creates that leaves consumers wanting more. After all, the idea behind AR ads is to have fun while product promotion comes as a "byproduct" of an enjoyable experience. Not only does it leave a positive impression on those who have seen your ad, but people are also more likely to remember your brand in the future.

In fact, 49% of media agency executives believe that Augmented Reality advertising could prevent consumers from blocking their ads. Ad blockers are another major concern for advertisers - in 2019, 25.8% of Internet users were blocking ads on their devices (Statista) and this number, no doubt, will continue to grow. However, as it stands, Augmented Reality seems to be the only advertising medium that consumers actually want and look forward to experiencing.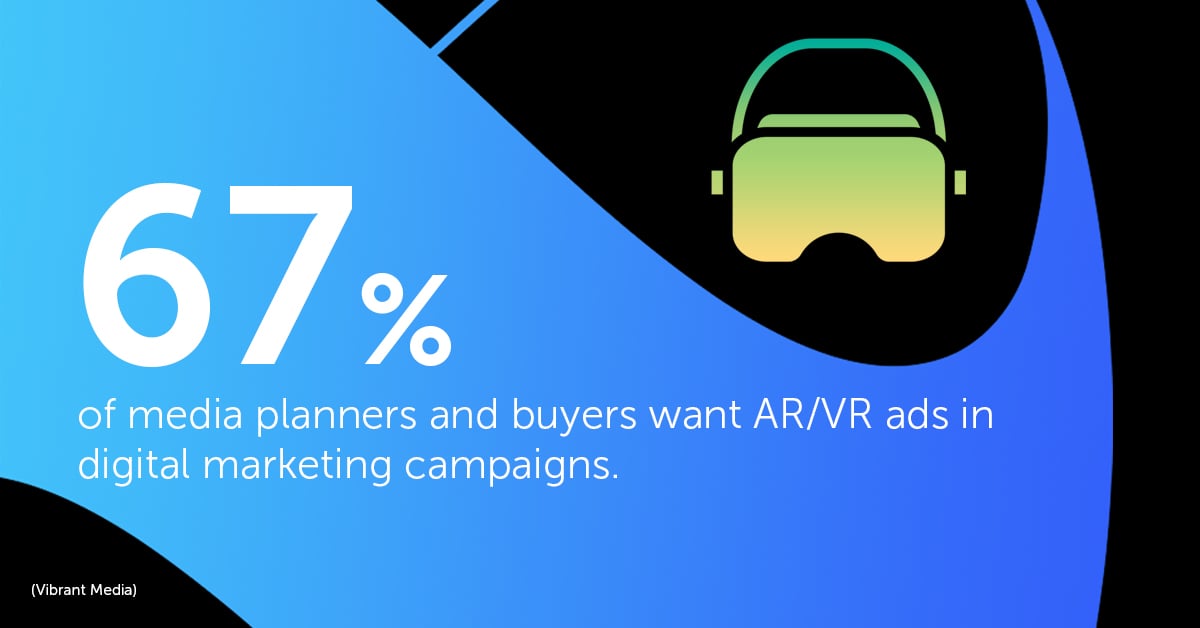 Now we know why Augmented Reality advertising could be the next thing for brands to explore, let's take a look at the most creating examples of AR ads we've seen so far. Enjoy!
Augmented Reality Advertising Examples

1. IKEA Place a Tree on it (2017)

IKEA, one of the earliest adopters of Augmented Reality, did not disappoint with this ad. The idea behind the 2017 Christmas campaign was to help customers visualize their Christmas tree (just like with IKEAs furniture) anywhere they like - in their living room or garden. Within the app, users were able to see the tree from different angles and perspectives, as well as actually decorate it with IKEAs Christmas ornaments.
2. Kinder "Jump into Africa"



Kinder's Safari 3D experience encourages shoppers to walk inside and explore the African Savanna. It was introduced as a treat for those customers who stopped and scanned the QR
code on the Kinder eggs placed in the UK's Tesco supermarkets. The experience featured animated AR safari animals, giving users the opportunity to learn more about their natural habitat behaviour.
3. "Try Something New With VISA" (2015)



VISA leveraged Augmented Reality digital signage to engage with their customers on a whole new level. For this campaign, images appeared on a 15-square-meter LED screen that started projecting animated animals such as giraffes once approached by a person. This Augmented Reality screen was placed in a few shopping centres in Poland, Europe and allowed viewers to take photos (with AR elements visible on them), encouraging social sharing.
4. SKY Scary Shelter: Zombie-Attack (2014)



To celebrate the fifth season of "Walking Dead", Sky Austria decided to install AR screens on several bus shelters to trick those waiting for the bus. The experience was designed to appear natural so that people didn't expect anything until it was too late. The results were... Scary.
5. Toyota C-HR Demo (2019)



The new Toyota Hybrid AR app utilizes Augmented Reality to help customers better understand their hybrid model. The app brings to life the various drive states such as 'deceleration' or 'heavy acceleration', showing which parts of the hybrid system are in use and how energy is passed between them.
Final Thoughts
Augmented Reality advertising gives brands and advertisers a chance to appeal to their customers in a new, more engaging way than ever before. As most paid acquisition channels are becoming more challenging to utilize and see a positive ROI on, exploring new avenues is a necessity and AR ads could definitely be one of them.
---

Are you looking to give AR advertising a go in 2021? Don't hesitate - contact us today and schedule a demo to see how our Augmented Reality advertising platform can make it happen for you.