Nextech AR Solution's CEO is Focused on What Matters: Innovation, Adaptation and Value
On the June 2022 episode of Wall Street Reporter's NEXT SUPER STOCK LIVE! podcast, Nextech AR Solutions CEO Evan Gappelberg spoke with Jack Marks, CEO of Wall Street Reporter, about the spinout of the company's augmented reality spatial mapping platform, ARitize Maps. Evan also used the opportunity to talk about the importance of focus, as well as the need for flexibility in a changing market.
As a successful founder and seasoned tech CEO, Evan wanted to talk about new developments in the industry, as well as the company's technology. As he explained in the interview:
"When I founded Nextech back in 2018, it was on the premise that we were going to take on the augmented reality market, create 3D models for eCommerce and really become the 3D model supplier for all the eCommerce sites globally."
That goal led to many opportunities - and much growth - in the ensuing years. One of the opportunities that came up was the purchase of an innovative young technology company, AR Way, now known as ARway and soon to be a stand-alone company.
"ARway is real world spatial mapping. So we could map an arena, a stadium, the insides of a house or a building, museums, college campuses. We have the technology to create the spatial map, which is essentially a 3D point cloud. And then we have a studio which allows you to drag and drop it in and populate the map with 3D assets. That is an unheard of end-to-end solution."
Exciting developments in the CAD-to-poly market were also top of mind:
"I want to talk about the CAD-to-poly for a minute. It is transformational technology. Today, we essentially use that tech in house, but the goal - and what we're building today - is a SaaS platform where we can turn the tech over to the manufacturer, allowing them to create 3D models themselves. For us, it becomes a monthly licensing fee revenue stream."
The potential of ARway as a stand-alone company - and CAD-to-poly as a technology - are enormous. The ability to recognize and unlock their potential are examples of Nextech AR Solutions' ability to understand the needs of the market.
"E-com is a five trillion-dollar megatrend that's going to ten trillion. It's growing rapidly. It's unstoppable. I'm talking about e-commerce in general, even with the current supply chain issues. Brick and mortar stores are closing and what they're doing is investing more in their e-com business. And I'm hearing this in stereo every week when I'm talking with a major brand, a major e-com retailer. These companies are looking for a partner to take them into this world of 3D."
Despite the tremendous growth in e-commerce during the pandemic, that market has started to soften, which led to new acquisitions designed to move Nextech AR Solutions forward.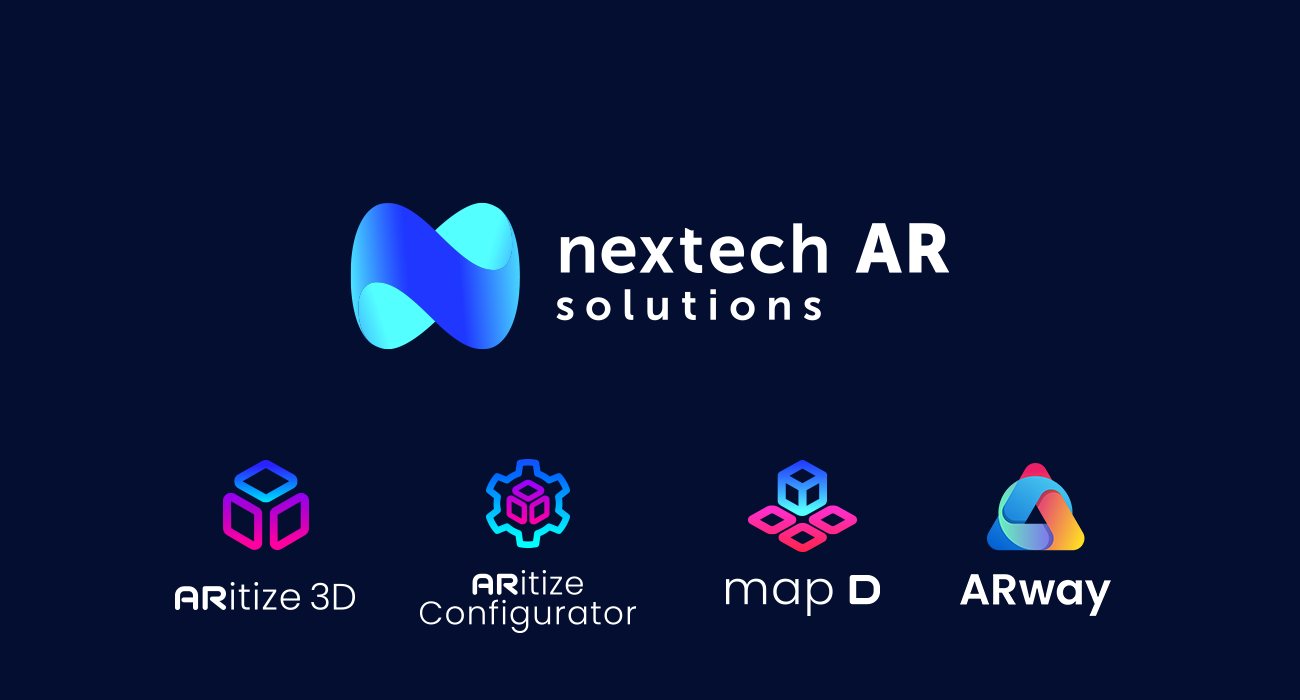 "The massive growth from the pandemic was waning. As we rolled into the second half of 2021, really the summer of 2021, we acquired two companies [ARway and Threedy.ai] that were transformative."
Evan is an example of a CEO who knows where his focus needs to be and is doing everything in his power to identify opportunities to deliver value - to shareholders, to customers, and to partners.
"Every day I spend time in back to back meetings with my leadership team about building the business, closing deals, bringing products to market, our investments, our burn rate, our budget, and our revenue."
"Increasing shareholder value is always on my mind. My default thinking is how does all this benefit my shareholders, customers, and partners. I don't really have hobbies. I'm a workaholic. I work, work, work to try and increase shareholder value."
This tremendous commitment by senior leadership is what has placed Nextech AR Solutions at the vanguard of 3D and augmented reality. To learn how this commitment to innovation and customer value can benefit your business, visit us here and read about AR/3D technology solutions.
To listen to previous Wall Street Reporter's NEXT SUPER STOCK LIVE! podcasts featuring Evan and other members of our leadership team, visit WallStreetReporter.com.
Learn more about Nextech AR Solution's AR/3D technology!