Previously, we talked a great deal about how Augmented Reality improves customer experience (CX) in e-commerce, but there's another aspect of the buyer's journey where online retailers can utilize AR: user experience (UX).
User experience focuses on the quality and ease of each interaction a customer has with your brand. Over time (and when done well!), UX turns into the customer experience, which refers to how customers feel about engaging with your brand in general. Both UX and CX are extremely customer-centric and are crucial to a successful acquisition and retention process.
So where does Augmented Reality fit in in all this and more importantly, how can it help enhance the user experience? We're on it.
Why now, why Augmented Reality?
It's really simple, actually - the holiday season is approaching fast. Q4 is always the busiest time of the year for retailers, online or physical, but in 2020 consumers will largely depend on ecommerce stores to complete their holiday shopping and You-Already-Know-Why. Closure of most brick-and-mortar shops won't stop people from buying; instead, they'll be seeking the perfect Christmas gifts on tthe Internet.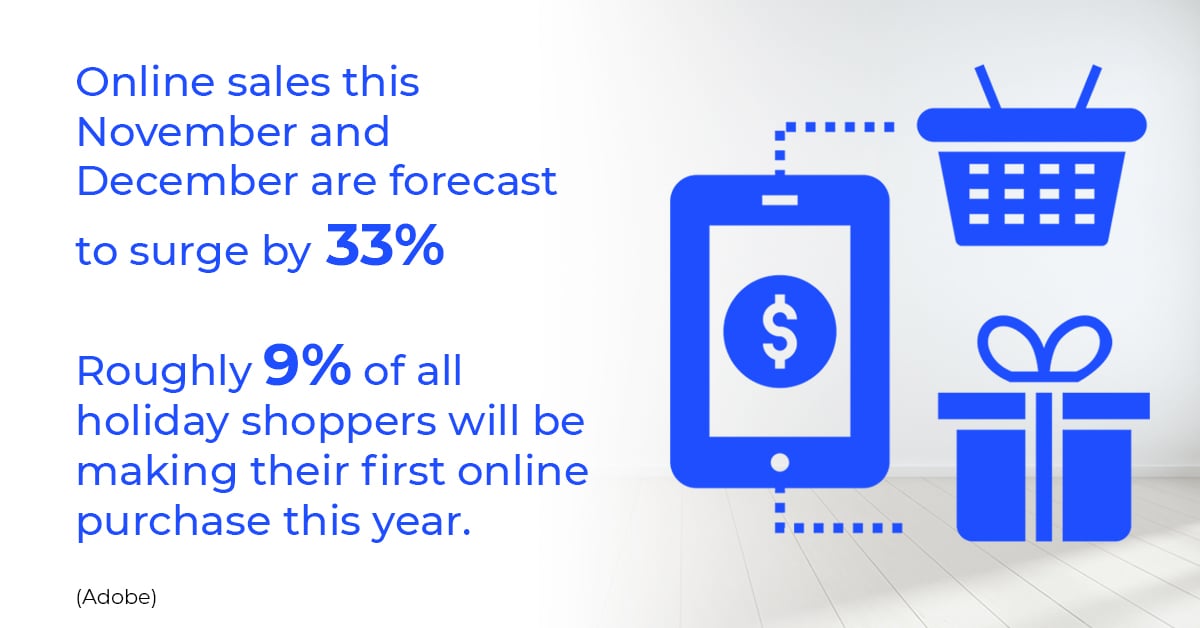 And it's the user experience that will determine whether those first-time shopper return in the future - things like the products they purchased, how easy your website was to navigate and the quality of your customer support.
The thing to keep in mind that improving UX requires a strategic approach, where a multitude of steps are taken to ensure things run smoothly for your customers. Thus, if you're looking to invest in Augmented Reality for your e-commerce store, you need to look at it as a part of a bigger picture rather than a solution to all possible conversion blockers on your website.
When implemented well, AR has the potential to transform the entire shopping experience for your customers. 3D product holograms empower users to shop with confidence and reduces friction often associated with purchasing goods online, such as uncertainty whether or not the product is the right fit.
Not only does the Augmented Reality experience aid the decision-making process by making it rather painless and effortless, it also amplifies the fun part of shopping. Although AR has been around for years, it's still considered as one of those futuristic technologies we usually only see in sci-fi movies on a Friday night but don't quite expect it to be available to us while performing everyday tasks, like shopping.
But adding Augmented Reality feature to your e-commerce store is not as simple as it may seem - it needs to be done right. Implementing this immersive technology because it's cool rather than because it serves a specific purpose will achieve the exact opposite, ruining the shopping experience for the users.
Fear not - we've got you covered. Here are our top tips to help you make the most of AR for your store:
Design for a seamless journey
User comfort is UX designers top priority and it shouldn't be any different when creating Augmented Reality e-commerce experience. Consumers have grown to expect a certain level of user-friendliness thanks to Instagram and Snapchat AR selfie filters and find anything less than unacceptable.
There are many factors to take into consideration in AR design, such environmental conditions (sunlight vs shadow or user's location e.i. interior or exterior) and the nature of interactions users will have with the feature. And let's not forget about the importance of intuitive layout and clear usage instructions or even tutorials to avoid confusion and frustration - chances are, many of the users have never experienced shopping in AR before.
Otherwise, the interaction that was supposed to be fun will soon become one to forget about ASAP...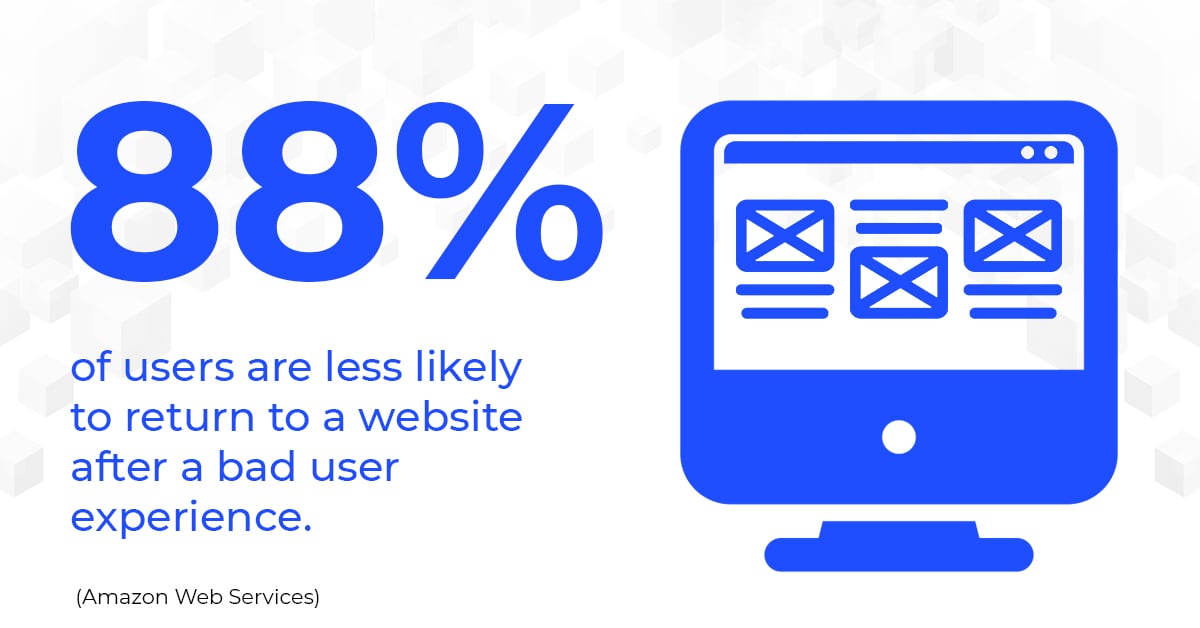 ... and safety.
Unlike VR (Virtual Reality), where users are fully immersed in the experience, AR overlays digital information over the real-world environment and so users are more aware of their surroundings. Saying that though, it's all too easy to forget about physical restrictions in the heat of the moment. For that reason, AR designers can't afford to skip on the safety reminders telling users to check their physical environment for objects or other people regularly.
Think attention switching & cognitive overload
Another aspect of Augmented Reality in e-commerce that could go wrong is making users exit the 3D/AR experience in order to retrieve vital product information. A good UX seamlessly blends the digital and real environment to save consumers having to go back-and-forth.
Additionally, AR designers must be aware of the possible cognitive overload and design the experience with the user comfort in mind. Even a small smartphone becomes heavy after a few minutes of holding it up and no matter how engaging the interaction, joy can soon turn into fatigue.
Put yourself in the user's shoes
The biggest mistake e-commerce brands can make is to not test the Augmented Reality feature before the launch. Usability testing allows AR designers to eliminate previously missed errors that could damage the experience for the end-user for good.
Augmented Reality is revolutionizing the e-commerce industry
Times are changing. What was once thought of as a gimmick, something movie directors used to give their films a futuristic feel will one day become our reality. In fact, it's already happening as more and more industries leverage Augmented Reality to innovate and increase efficiency.
The e-commerce industry is no different. But for Augmented Reality applications to enter our everyday lives (and shopping carts), the experience must be seamless - there's no other way around it. Consumers will not use something that doesn't serve them and causes friction in a simple task that is shopping. Therefore, flawless user experience is the foundation any AR feature should be built on.
---

Want to learn more about how 3D product holograms can boost your online sales? Reach out today to find out how Nextech AR can help you make it happen.