Expand Your Brand's Success in the Digital Marketplace
Augmented Reality (AR) is transforming defense industry marketing by offering consumers maneuverable and ultra-realistic renderings proven to increase eCommerce conversion rates by 400%. Ecommerce is a growing channel in the defence industry and major brands are taking advantage of the immense opportunities presented through digital and mobile sales platforms. NextTech's omni-channel, SaaS platform is well-positioned to offer top defense brands like Walther Arms the innovative brand communication tools they need to meet and exceed sales targets. Augmented Reality in eCommerce is revolutionizing sport-shooting marketing and top brands are cashing in. According to market research published by IBIS World, defense industry product manufacturing will reach over $17 billion in revenue during 2019. Over the last 5 years, the industry has recorded an average growth rate of 4.5% annually. With U.S. dealers earning more than $11 billion in revenue during 2018, there are tremendous opportunities available thanks to transformative eCommerce technology such as AR activations.

Walther Arms, Inc. Embraces Augmented Reality to Drive Brand Awareness & Sales
Walther Arms Gmbh was founded in Ulm, Germany in 1886 by Carl Walther. For the last 100 years, the company has produced a variety of defense products and sporting goods such as air rifles. Walther Arms, Inc. is the company's American subsidiary headquartered in Fort Smith, Arkansas. The augmented reality models hosted on Walther Arms' website offer consumers unprecedented access to products such as the Q5 Match Steel Frame Pro. The 3D digital renderings deployed on site allow Walter's online shoppers to manipulate and compare the company's products in new ways, increasing brand awareness and generating consumer loyalty. "We are excited to be partnering with NexTech AR. This technology will give our customers a new way to interact with our products before and after their purchase. Walther products feature many details in machining and quality, and the 3D representation will allow the customer to clearly see the differences in our product when compared to the competition," said Cody Osborn, M.Ed. Marketing Manager for Walther Arms, Inc. "Being able to use augmented reality for visualizations, and 3D product views of precision high-quality products like the Walther PPK pistol and other precision products makes a ton of business sense," said Evan Gappelberg, CEO of NexTech. "We are very excited to be bringing our web-enabled AR technology to such an iconic brand and a leader in its field."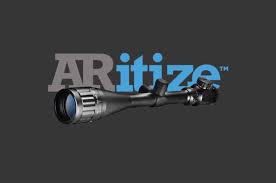 NexTech's ARitize™ Increases Conversion Rates by 400%
Augmented Reality has been shown to increase some of the key metrics in measuring eCommerce performance, such as Add-to-Cart, Page Dwell Time, and Bounce Rates. With this in mind, adopters can expect to see conversion rates soar upwards of 400%. This all boils down to a simple equation: more engaged shoppers become more frequent buyers. If you are an eCommerce manager, or a digital marketing professional, you have probably already considered, or heard about the ways in which augmented reality can become a valuable tool in your online sales arsenal. So, why not give it a shot?