Our ARitize 3D BigCommerce App stakes new ground as the AR industry's first true self-service AR SaaS platform. BigCommerce's mission is to help merchants sell more at every stage of growth, from small startups to mid-market businesses, to large enterprises. ARitize 3D gives BigCommerce merchants access to scalable, affordable, easy to use, and - ultimately - high-quality 3D/AR models. With just a few simple steps, merchants can use our AI-powered technology, fully integrated into BigCommerce, to create models that can help drive customer engagement and sales.
Sellers of all sizes are jumping on the AR bandwagon - and why wouldn't they? Demand for 3D and AR models are rising exponentially. Their positive impact on engagement and sales has been demonstrated again and again. With Nextech AR Solutions, the days of bespoke models created by dedicated 3D artists are behind us and every merchant can take advantage of this powerful technology.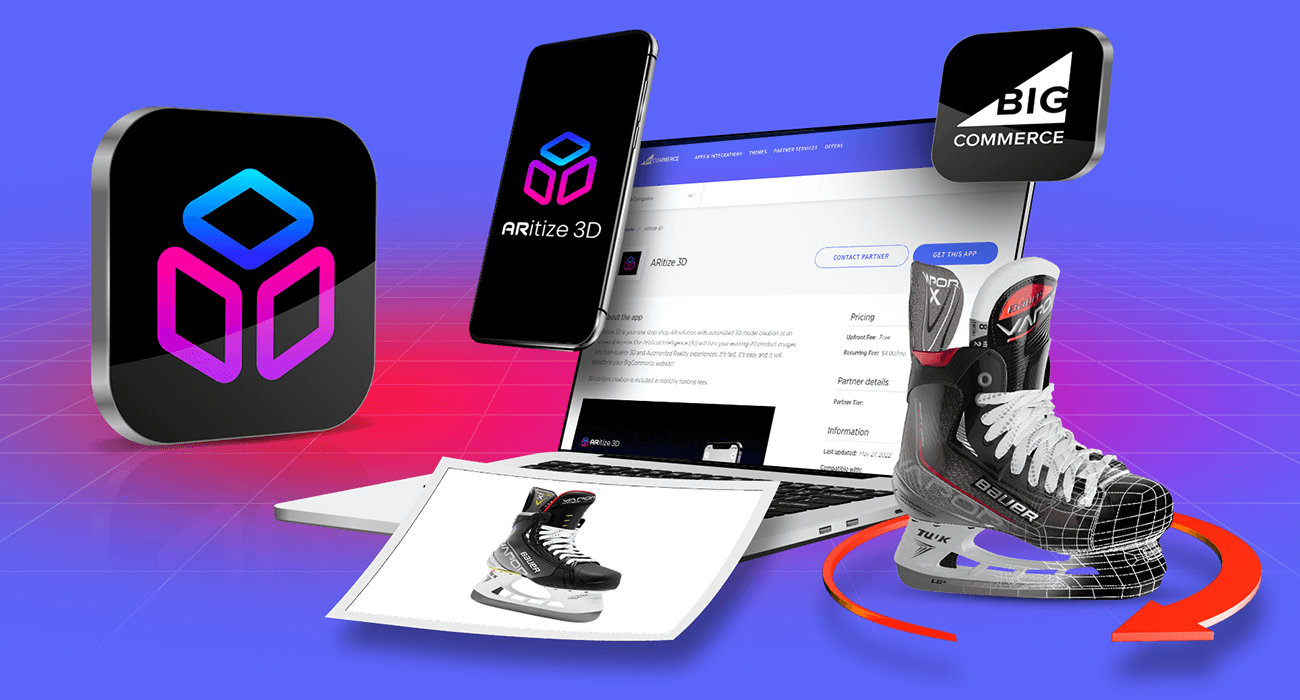 With ARitize 3D, BigCommerce businesses can transform their ecommerce stores into dynamic virtual showrooms. Customers can see products from every angle and position them in their own space prior to purchasing. This is an exciting, immersive shopping experience that keeps customers more engaged, better informed and helps YOU stand out from the competition.
Our work with BigCommerce is only the latest third-party SaaS integration - and it won't be the last. Earlier this year, we integrated with Shopify and will integrate with WooCommerce, and other players in the future. In all cases, our proprietary AI-powered modeling can make the world a more beautiful place with 3D models for millions of ecommerce merchants globally!
Interested? Why wouldn't you be?
Nextech AR Solutions is offering a 30-day free trial for its Starter and Basic subscription plans for BigCommerce merchants. Both plans include 3D model creation, 3D model hosting, integration support, and monthly or annual billing options. Here's how to get started:
Check out our app

here!

Install the

ARitize 3D Marketplace App

Share some 2D photos with us and AI creates models from them

Approve then publish engaging 3D models on product pages

Watch a video preview of

ARitize 3D