Get started placing booths
Review this article prior to using the booth placement tool.
Path: Go to  on the top upper right hand corner or click on "Map Editor"
Under 'Booth Placement Tools,' you can choose to display grid lines while placing your booths. You can also set the 'snap to Grid' on or off and select the area you want to snap to.
Under "Drawing Elements", click on one of the booth placement buttons. You can either click and place a booth by entering the height and width of the booth or you can use the freestyle option to snap a booth to a specific area.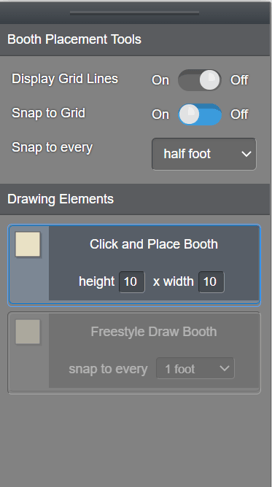 Click inside your map where you want to place your booth.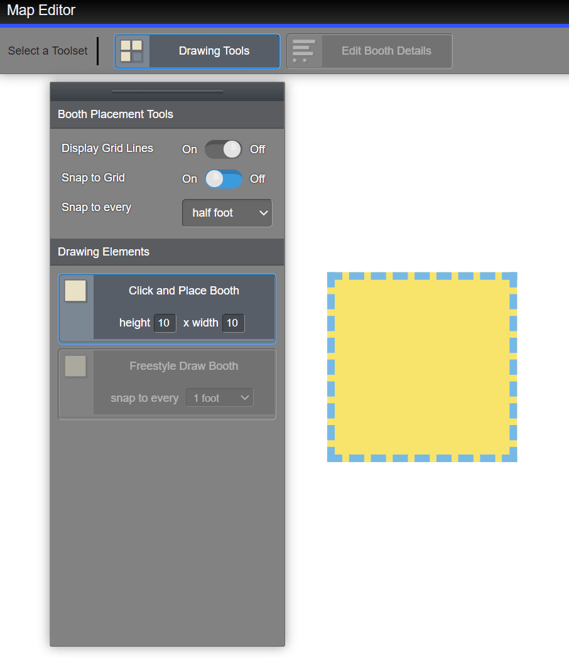 When you've finished placing booths, click the booth placement button again to de-select it.
Click "Save Map Layout Changes" Note: You can turn Map Autosave on or off.