If you need to resend an invoice, or have created an order from scratch and need to send one for the first time, you can do that through the Order Manager.

Steps
Path: Registration & Orders> Order Manager
Go to Registration & Orders> Order Manager.
Select the Order you wish to invoice by clicking on 'View Order.'
The next screen will show the Order Profile. To the left of the Order details, you will see three options. Select the second option, Send Payment Request or Pay Online.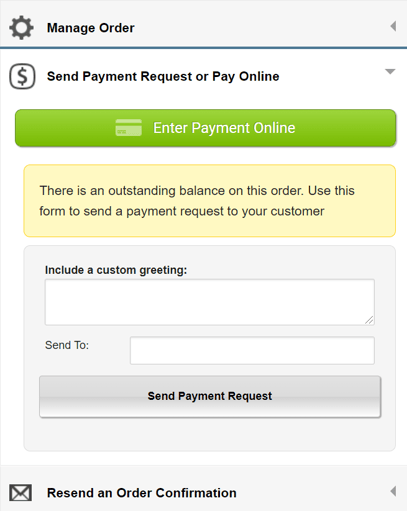 You can include a custom greeting and the exhibitor's email address. You can send the invoice to multiple emails by adding a comma between each address you enter.
Click Send Payment Request, and you're done!