Floorplan Settings
If you've purchased a Floorplan, you can adjust the display of your Exhibitors and booth types on your map.
Path: Show Settings & Setup > Settings Control Panel > Floorplan
Occupancy & Display
These settings will apply globally to all Exhibitors. They affect the desktop map view, booth roll-over, and Exhibitor list.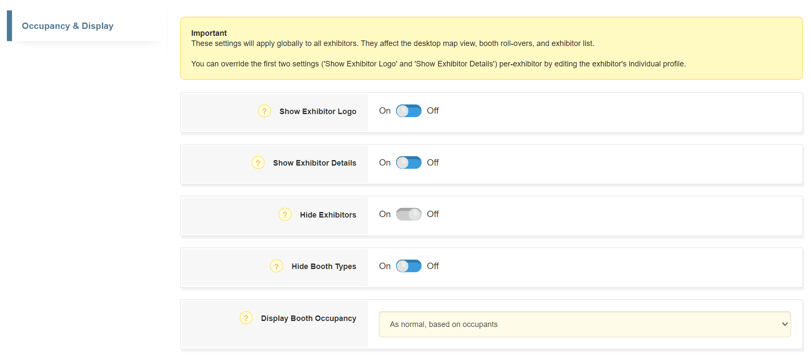 Notes
Turning 'Hide Exhibitors' on will show your booths as occupied, but will not display any Exhibitor information on the map. They will display in the map editor view.
Turning 'Hide Booth Types' on will hide the booth type colors and the map legend from the public view, but they will be visible in the map editor view.
'Display Booth Occupancy'provides an override on the standard occupancy display of your booths. There are three options to select from:
As normal, based on occupants
All as empty
All as full