There are a lot of areas where companies focus their on-site SEO strategy, from home pages, category pages, and even priority content pages. However, these pages are high on the sales funnel, and while they are important, individual product pages are just as important or more so. The fact is that more people than ever are not only performing their searches on mobile devices, but they are also completing their purchases on those devices as well. That means that a product page that is not mobile search engine optimized or does not work properly could be the final thing that causes your customer to bounce from your site and go elsewhere. In fact, they should each be checked for functionality and effectiveness.

Why Should You Care About Mobile?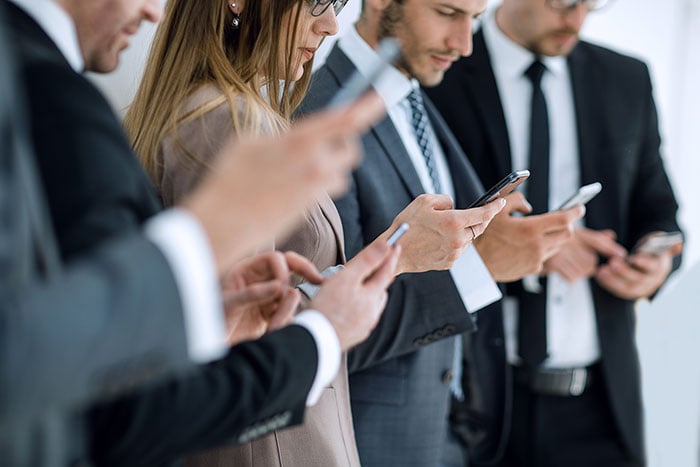 You should care about mobile because your customers care about mobile. In fact, according to Statista, the most important mobile search feature according to U.S. customers is a company's list of products. Over 40% of all Amazon searches are completed on mobile devices, and over 60% of Google searches are performed on mobile devices. That number only continues to rise. When you think about where your customers are and how they interact with your e-commerce site, you have to think about mobile. Think about your own behavior. When is the last time you got frustrated with a mobile site, and simply chose to make a purchase elsewhere? Mobile searches and purchases are the future of e-commerce, and if you aren't optimizing for mobile, you are being left behind by your competition. This doesn't just mean a set it and forget it approach.
What are the Primary Performance Issues on Mobile?
When it comes to mobile sites, especially e-commerce sites, there are a few common issues. The reason these issues come up so often is simple. The features that make a desktop site beautiful can clutter and slow a mobile site, causing a poor user experience. Here are a few of the most common problems.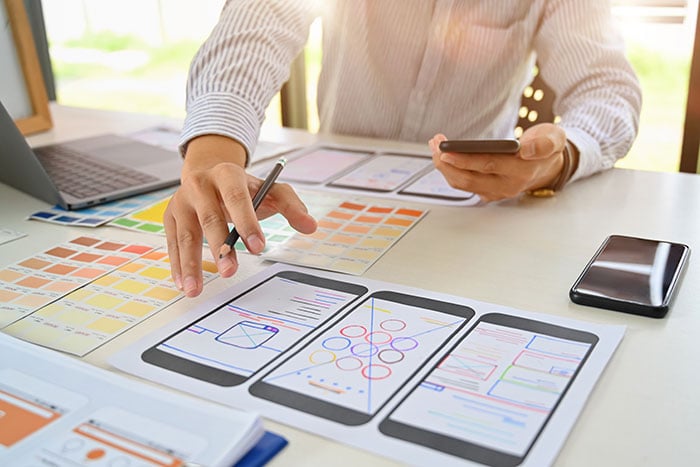 Complex Page Structure
The rule of thumb for mobile sites is to keep them simple, especially when it comes to scrolling and the call to action. When users log on to a mobile site, they most often will scroll all the way to the bottom to see how long it will take them to navigate the page and how complex it is. Not only does this relate to how important the footer of your mobile page, and what is at the very bottom, is to users, but it also often determines if the user will leave your page right away. If the page, or the form, look too long and hard to navigate on mobile, your user may simply leave, intending to finish their shopping experience on a desktop, and perhaps never doing so. Worse, many may navigate away from your page and return to search results or wherever they saw your product page, and then click through to a competitor who has a simple site to work with.

Distractions from the Call to Action
This is another common problem that plagues mobile e-commerce sites and their product pages. While at some points it might even be desirable to offer your customer choices, the product page is not one of them. There should be a single, clear call to action, and the customer should be offered few to no choices except to "add to cart" or "continue shopping." Don't distract from what you want the customer to do, simply lead them to that choice.


Dated Content Doesn't Engage the User
We've all landed on that non-responsive site on our mobile device where you had to scroll, not just up and down but left and right, to find menu items and to read all text. The need to pinch to zoom to see the call to action will drive most users running the other way. Mobile responsiveness is the standard, not an option, and dated content and sites will do nothing for your product pages. If these pages are the last item on your list for revisions, you might want to prioritize mobile optimization before you lose not only sales but reputation with your customers as well.


Mobile Functionality is Poor
Even if you have a responsive site, you may not have a site that includes great mobile functionality. There are a few parts that go into this: Page Speed: You have only a few seconds to grab the attention of your customer and a few more for them to add your product to their cart. Loading time can quickly eat those seconds. Buttons: Buttons should be easy to tap with a thumb or single finger. If they are too small or in the wrong location, the user may also give up. One-handed operation: A user should be able to navigate your product page, add to cart, and even check out one-handed. The smoother your mobile site, and specifically your product pages function, the better. What can you do about these and other issues to make your mobile product pages spectacular?

Tips and Best Practices for Optimizing for Mobile
Optimizing for mobile is not as complex as it might at first seem. The steps listed below are really quite simple for the most part.


Use Responsive Design
First, and most simply, use a responsive design. However, with the accelerated mobile pages (AMP) from Google, even that is not enough. You need to make sure your pages are AMP compliant, not just fast and responsive to changes in devices. You may even need to add an AMP design to your page so that it is completely different than your desktop page. Whatever you need to do, you need to ensure that your mobile page is responsive, fast, and meets all of the requirements discussed in the above section.
Avoid Pop-ups and Sidebars
While it might seem like a great idea to collect email addresses no matter what platform the user is on or try to draw them back into your site, using popups and odd sidebars are a sure way to send users to your competition. A pop-up, no matter how well-timed, will often end a web session. Especially when it comes to product pages, sidebars are a major problem. First, they are hard to interact with and use on mobile devices. Second, they detract from the very product you are trying to sell. Remember, keep it simple. The simpler and smoother your site, the better.
Optimize Site Search with Easy to Find and Use Filters
By the time they reach your product lists or pages, your customer already knows what they are looking for, or at least the category it is in. Make sure your site search is easy to use with easy to find filters as soon as the user hits the search bar or page. The likelihood is that if they are on a product page, the customer is ready to make that purchase. They may be looking for a different size, color, or style, so you should make this simple for them to both find and navigate to. You've already sold them on you and your products, you just need to ensure that they can find the right one.
Add Brief and Clear Product Descriptions
Product descriptions are really where the user learns what your product or service is about, but a long, drawn-out description, especially on mobile, will drive them away. Much like search, once the user has landed on the product page, they are ready to buy. All the description tells them is that they have landed in the right place and that this product is what they really want. This isn't the time to belabor features or add anything in your description that will cause them to be confused or think twice about their purchase. You are just closing the deal at this point. Let your product speak for itself.
Ensure you have a One-Handed Checkout Process
We talked about this briefly above, but your customer may be juggling their credit card, a toddler, a pet, or all three when trying to check out to ensure they do not encounter any issues, be sure all of your checkout operations can be completed one-handed. This means everything, from buttons to the call to action and card entry process need to be easy to do with the thumb. Not every user will need this, but it is a simple way to ensure that your design works for everyone.
Engage Your Customer Using AR
A relatively new option for mobile users is AR. Augmented reality technology allows the customer to see your product interacting with the environment they are in. This works for everything from clothing to furniture, from jewelry to art. The more the customer can interact with your product and virtually try it out before they buy, the more likely they are to have already established a connection with it. This is a game-changer for product pages in a variety of industries. When the user is at the crucial point of making a buying decision, the final influence can be the ability to interact with your product in a meaningful way. At first, augmented reality development option could be seen as complicated, but with the right partner, it can be easier and less expensive than you might think and the payoff in conversion rates can be huge. If you aren't engaging in AR, you can be sure that your competition will be. The key is to give customers the option: some will already be decided and not need to interact with the AR product, but may find it new and exciting. Still, others may want that experience, and as technology continues to advance, it may even become a consumer expectation of certain product lines. Applications include:
Sephora, and the makeup industry
Amikasa and home design
Quiver for children
IKEA for furniture, art, and design
Tap Painter for determining what color to paint your walls
Brands like IKEA and even Amazon are using this technology already. Think of the mobile use of AR as an opportunity to truly wow your customers. If you are not engaging with this new technology, know that your competition likely is, and not being a part of this trend can really impact your business.
Conclusion
Your product pages are where you make your money. When you optimize them for mobile, you ensure that the 63% of people who search on their phones and the 40% of people who complete their transactions there can easily buy your products. Customers have high standards for mobile sites, and those expectations grow as mobile computing becomes more common. To keep up, you need to optimize more than just your main pages, product lists, and content. Your product pages need your attention too, and are at least as important, and potentially more so than the rest of your site.